was an LDS church member in Sacramento, California; convicted in 1991 of child sexual abuse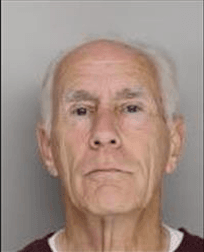 About
Robert
Epling
Latest update: 2023: registered sex offender in California; last reported address was in Sacramento, CA
born 1949
alias(es): Bob Epling, Rob Epling
LDS positions: unknown | Add info

LDS mission: unknown | Add info

LDS temple marriage: unknown | Add info

Criminal case result:
Robert Epling Mormon Sex Crime Case Summary
LDS Sex Abuse: FLOODLIT Reader Poll
The poll below is completely anonymous. We love hearing from you! View all polls results
Loading ...
Do a case review about Robert Epling
You can help Floodlit.org improve our database by reviewing this case and letting us know what we can change or add.
Mormon sex abuse map
The map below shows places where alleged or confirmed sex crimes by Mormon church members took place, where the accused lived, where they were arrested, and where they served prison time. Visit the FLOODLIT map.
Search LDS sexual abuse cases
Search FLOODLIT below or try an advanced search.