was an LDS church member in Australia; accused of sexual abuse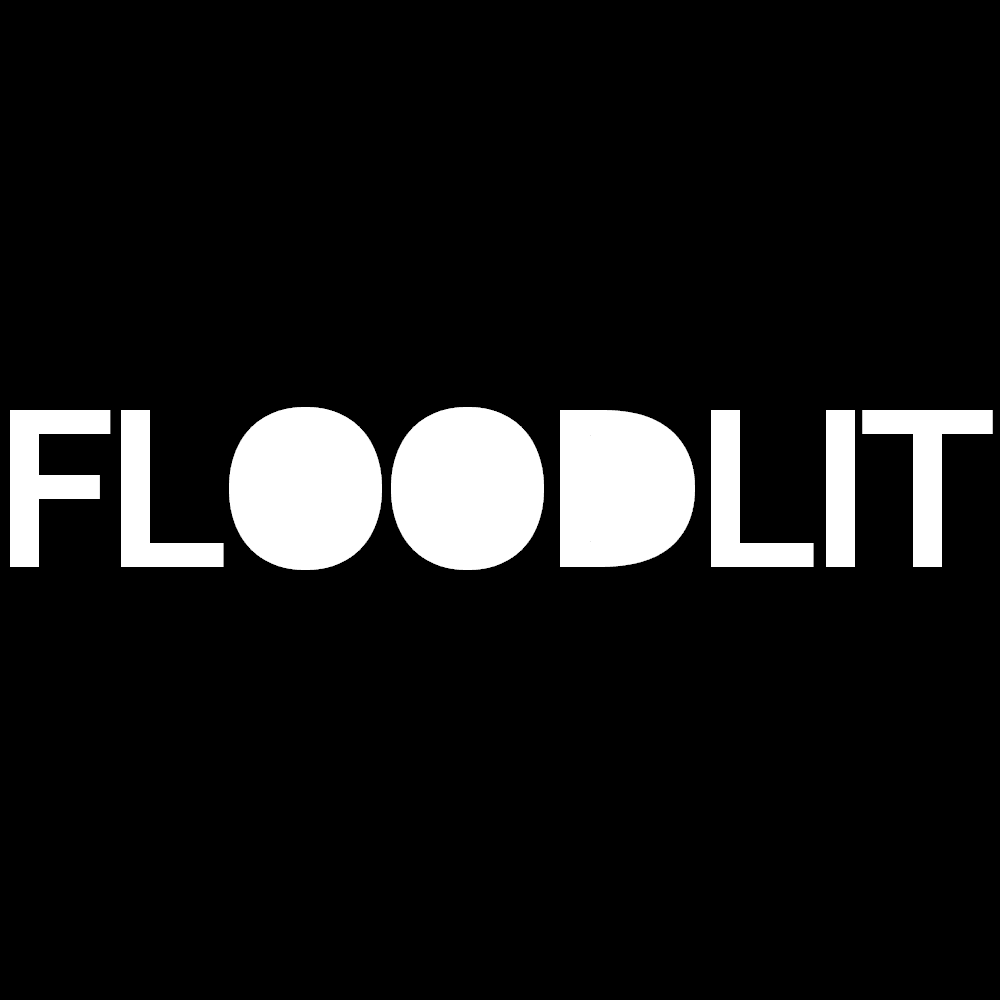 About
Gordon
Crawford
Gordon Crawford Mormon Sex Crime Case Summary
Australia, 1999
LDS Sex Abuse: FLOODLIT Reader Poll
The poll below is completely anonymous. We love hearing from you! View all polls results
Loading ...
Online sources
Online sources excerpts
Witchery genda Death of a housewife AN INVESTIGATION BY ANDREW RULE fed," jMfe ji Mary's diary part 2 AGENDA 16 her sister's future husband was a compulsive womaniser. She was also to find out he was impulsively violent a discovery that, from the night her sister died more than 20 years later, fuelled a quest for the truth that has cost her more than $30,000 and countless hours' work and worry. Julie didn't get to Lea's wedding. But, a little later in 1974, she returned to Melbourne with her three small children, and arranged to stay temporarily with the newlyweds at their rented house at 7 Fairfield Grove, South Caulfield. By this time, Crawford had made his mark as a salesman with Geoff Bishop Collections, a debt collection agency.

At work, he was sharply dressed and sharp witted, impressing his boss with his skills in an industry that didn't always attract the best and brightest. At home, he'd shown another side of his character. After midnight one night, Julie Phillips was woken by her sister's screaming. She rushed to the Crawfords's bedroom. The door was open.

Lea was cowering near one wall. "He was kicking and punching her quite savagely," she recalls, dragging hard on a cigarette and twisting her hands at the memory. "I walked over and stood between them and he grabbed me and threw me into the wall. I slid down on to the floor. I was winded.

I got up and tried to get between them but my sister cried out 'You'll just make it worse! Go back to bed'. "They'd had friends over that night; and Gordon tii, had had a few drinks. That's all it took to release those inhibitions. He had a hair-trigger temper. mcai illuming, 11c acuu 1 11 juics, aim pretended everything was normal.

My sister mentioned it, but only to ask me not to think badly 01 him. she told me Hes not really like always surry later, ne uuys me VLL i Dowers 311(1 Mys won 1 happen again' wizardry AGENDA 19 IT did happen again, as Julie saw in the few months she stayed with the Crawfords before they moved to Western Australia the first of many moves that were to be the pattern of their disjointed married life. Julie, meanwhile, kept quiet about the vicious arguments and assaults she'd seen. At that stage, she didn't want to embarrass Lea by telling her parents or sisters. The Crawfords soon moved from a rented flat in Perth to an outback mining town to work and save money for a world trip.

The trip was a debacle. After visiting Jakarta in July, 1976, they came down with fever in Singapore, then returned to Perth. Afterwards, Crawford took on the first of the sales jobs that took him all over the state and beyond. In late 1976 they rented a flat in South Perth, then bought a house at Stead Street, Maddington, in January, 1977. It was there that Lea's mother came to visit that year and discovered the secret her daughter hid behind the brick veneer facade of her middle-class suburban life.

Mrs Keane was clearing the letter box one morning when a neighbor quietly approached. She said Lea had been in hospital a few weeks before because her husband had beaten her. The police had stopped Crawford going to the hospital because Lea was scared of him. Mrs Keane went inside and asked Lea if it were true. She admitted that it wasn't the first time.

She'd become a woman who walked into doors, hiding the bruises with a white lie and pink make-up. Mrs Keane was worried. But Lea still believed In Crawford's promises of a fresh start. In early 1978, the couple became Mormons. Lea had been raised a Catholic, but was happy to take on the new church if it would stop her husband's drinking.

And, the interence was, his violence. It didn't. Over the next decade, Crawford's Continued AGENDA 18 banged on the glass once more. I said wind down your f. window, you f.

It was hilarious. This guy was such a freak, he actually wanted me to wind down my window so I could benefit more comprehensively from his abuse. It was so completely and utterly absurd that I was almost sorry when the lights changed and he roared off. But I did think about his family and the people he loves, and who love him this florid, angry, flst-wavlng man. And I wondered how he would tell this story.

He would no doubt be very proud of the way he maintained the rage even on a road less travelled. riW 1 him ami I took it. beat me. I loved him and I took it. He loved me and he that, and as stupid and as complicated.

A I W' I It's as simvle as WB FsB3BS It's as simple as PART 1: LIFE LOVE is blind, but Kevin Keane wasn't. He was an old-fashioned union man from the northern suburbs who prided himself on being a shrewd judge of character. From the paper mill floor at Fairfield to secretary of the Pulp and Paper Workers Union, Keane had seen them all the silver tongues, the braggarts, and the standover men. He'd been sent funeral wreaths and late-night death threats during union been denounced as a Catholic DLP stooge by the Left, even been abused by Bob Hawke for staying staunch in some long-ago dispute. And he'd shrugged it all off.

But when one of his seven children announced she was breaking off her engagement to her teenage sweetheart to marry a smooth-talking salesman, Kevin Keane wasn't happy. This was family. She had been christened Elaine, after her mother, but the family called her Lea. A few weeks before the wedding in 1974, she went to a plastic surgeon to have a mole removed from her neck so she'd look good on the big day. By chance, the surgeon found a malignant melanoma on her back.

It meant immediate surgery, skin grafts and the fact she wouldn't know for five years if the cancer had spread. Lea was lucky they'd found it, not so lucky in love. I The operation seemed a good reason to put off the wedding, but she insisted on going ahead, although it meant she'd still be wearing bandages underneath the wedding dress. Her father wasn't moved by her determination. As he led her to the door of St Stephen's in Reservoir, he told her quietly, "You can still pull out.

It's not too late." Kevin Keane died not long before Lea's body was found hanging in a shed 23 years later. The tragedy wouldn't have surprised him, his family says. He'd feared the worst from the day she married Gordon Terrence Crawford. THE bride's father wasn't the only one to take a dislike to the groom. Lea was the third of six sisters and one brother.

The second-eldest sister, Julie, had always been close to Lea but had moved to Sydney and didn't meet the new boyfriend until she visited Melbourne in late 1973. All she knew about him was that he'd been a mechanic for Bob Jane before swapping his overalls for a suit and a sales job. They met at a barbecue at an aunt's place in Preston. Julie's first impression was of a handsome young man with dark eyes, wavy hair, even teeth, the sort of olive skin that tans easily, and an ever-ready smile. "Like a gameshow host," another sister was to say later.

Julie could see why some might think he was charming, but she thought he was glib and cocky. "To me he seemed overly friendly and overly confident," she was to recall 25 years later, sitting in a Dandenong coflee shop a few doors from the computer business she now runs with her partner. "He'd invade your personal space. Lea went inside to get a drink and he put his arm around me and tried to give me a kiss. I was extremely embarrassed.

You don expect your sister's fiance, who you've never met, to do that at a family function." It was the first warning, she says, that Roddy Doyle, 'The Woman Who Walked Into Doors' ftpm. "jll jOSSJJf rfV tm

back to online sources list

AGENDA 18 23 MAY 1999 THE SUNDAY AGE Death of a housewife I --l i i i I rt rt 'iv-. ik. FROM P15 restlessness dictated many moves including a brief attempt at sharefarming in the country at Albany. Along the way they built their "dream house" in the suburb of Roleystone, but sold it to start a furniture removal business when Crawford left a senior sales job with an irrigation equipment firm. Their first child, Ryan, was born about nine months after their Mormon A snap taken soon after the birth, in January, 1979, shows the proud mother holding the baby, standing next to her husband, who is bare chested and smiling.

More children followed. Shelley was born two years later, then Melissa, Hayden, Morgan and Maddison, born in 1992. Any hopes I.ea nursed that fatherhood would change her husband soon withered. The way l.ea's sisters later saw it, it just gave him more people to frighten or hurt during violent outbursts. Not that it was obvious to anybody but neighbors close enough to hear the sobs and screams, see the bruises and broken windows.

The youngest Keane sister, Carmel, had also moved to Perth when she married, but she lived in a distant suburb and wasn't aware of her sister's troubles for years. Lea's last move was around Christmas, 19(19, just before her third son, Morgan, was born. The house was a tired Spanish mission-style affair at 11 Bentley Street, Sloneville, a semi-rural suburb of big, tree-covered blocks and unmade roads. When Lea was pregnant with her last child, Maddison, in 1992, she had to go to hospital for treatment. Her mother came to help with the children.

Mrs Keane was disturbed because it was obvious her son-in-law was having an affair with one of Lea's best friends from the local Mormon church. When Mrs Keane suggested the "friend" was not what she appeared, Lea shrugged it off. Later, the other woman confessed to the Mormon bishop, who spoke to Crawford and advised him to end the affair and tell his wife about it. He didn't at least, not then. Lea later had the humiliation of being told of the affair by another church member.

Crawford admitted the affair. Lea, trapped by circumstances and a new baby, stayed. But, soon after, she discovered he was having another affair this time with a local doctor's receptionist, Jennifer Jones, whom he'd met while shifting furniture into her house. The Crawfords had a violent row in which, Lea was later to tell her sisters, Cordon told her he'd had unprotected sex with several women he'd met while delivering furniture. His firm had a contract with Homes West, the state government's public housing department, and a lot of the clients were single mothers.

Lea Crawford was distraught. She and her two youngest children had blood tests to ensure they weren't HIV positive. It wasn't until he attacked her in late 1992 that she found the nerve to tell him to leave. The exact events were later disputed, but Lea's sisters Julie and Miranda say the two oldest daughters, Shelley and Melissa, said afterwards they'd seen their father grab their mother around the neck during an argument in the bedroom. Shelley, say her aunts, confidedshe had started punching her father in the back and screaming at him to stop.

In the witness box seven years later, under Crawford's cool gaze, both girls uneasily confirmed the assault. Hut they wouldn't swear he'd tried to choke their mother. "Choke" is the word Lea's sisters use. "I.ea rang me a few clays later," Julie Phillips recalls. "She was really hoarse.

Her vocal chords had been affected. She was more resolute than she'd been before. She said she'd told Gordon to leave, and that he'd tried to strangle her. He left that night and moved in with Jennifer Jones." CRAWFORD bad left Lea's house, but not her life. He lived close by (in Riley Road, Parkerville) and insisted on visiting almost daily, on the grounds that the house was half his and, he claimed, to look after the swimming pool.

Lea was chained to her past soon after the birth of their first baby, Ryan the business, and he couldn't afford that. While he could have his mistress in one house and his wife and children in another, he was happy. But, in early 1997, something changed: Lea started making her own plans for the first time in two decades. Site told her sisters and elder daughters she wanted to move well away from Crawford. It was, her sisters believe, a step towards the divorce and sale of assets that Crawford said he couldn't afford.

Lea had found out the house was heavily mortgaged to buy trucks for the removal business, and selling it would not net enough to pay her out. If she forced a sale, the business would be in trouble. Meanwhile, to rent a house of her own, Lea needed cash. She planned to sell the only item of real value in the house, a piano worth $3000. Which is why, on Sunday, 2 March, 1997, she spoke to Debbie, her nephew's wife, who had recently moved to Perth from Melbourne.

They discussed, among other things, the young couple buying the piano. Lea was in fine spirits, and arranged to meet Debbie for lunch the following week. Later that night, Lea telephoned her younger sister Miranda and talked for two hours. About a party she'd been to the night before at which, Miranda later found out, Lea had been animated, friendly and confident. She was keen to see her oldest son, Ryan, who was coming home on leave from the army in Townsville.

And she was looking forward to moving. Her only concern was that Gordon knew her plan and was threatening to visit Debbie to get the piano money. It was the last time Miranda spoke to her. Next day, Crawford visited Debbie and her husband Dean Julie Phillips's son. a former Victorian policeman.

They discussed selling the piano. It was the Labor Day holiday and Lea's older daughters, Shelley and Melissa, were staying with (different) friends. Melissa returned to her mother's by bus about 2 pm. Crawford got Shelley from her friend's place in mid-afternoon and then, around 4.15 pm, picked up his partner, Jennifer Jones, from the Joondalup College campus, about an hour's drive from Sloneville. What happened in the next few hours isn't clear.

Crawford's version is that after dropping off Jones and the younger children he reached his estranged wife's house "about 6.15 pm" so the older girls could pack clothes to stay at his place. He was to say later that everything was fine, that Lea had agreed to come to pick up the two younger children from his house about 7.15 pm so that they could stay with her. No one has explained why, given Joondalup is only an hour away, they allegedly got to Bentley Street alter 6 pm. Shelley Crawford was to tell an inquest into her mother's death in April, "When we got to Mum's she was angry. She told me we were staying at Dad's for the week and, as I was packing, we argued about that and the video.

Dad came in and they (her parents) argued Then we left." But what were they arguing about? Shelley vaguely suggested it was "the a claim Melissa didn't corroborate. It's more likely they argued about selling the piano, says Julie Phillips, but neither girl was pressed about it in the witness box. Melissa did, however, describe an angry scene. She had screamed at her mother that she didn't want to stay with her father because she was scared he would hit her, she said. Tension had been high when the girls left the house with him.

Five minutes after they got to the Riley Road house, Lea drove up in her Volvo station wagon and angrily handed over an overdue videotape she'd earlier reminded Shelley to return to a local milkbar. She then allegedly withdrew her offer to fetch Morgan and Maddison, asking Crawford to bring them to her in another hour because she had "things to She drove off. It was the last time her children saw her alive. Shelley corroborates her father's story that she went with him to return the video, then returned to his house, a round trip of a few minutes. She then had been pre-occupied by a long telephone conversation with a friend.

She didn't notice her father leave the house again, she says, until after she reminded him Lea was now expecting him to take the younger children to her place. Shelley says she noted the microwave oven clock reading "about 10 to neatly backing up her father's story that he reached Lea's place about 7.55 pm. Meanwhile, there had been other visitors to Bentley Street. Two American Mormon missionaries, Marianne Ross and Anne Myers, had arranged to visit Lea at 7 pm that night, but were late. They knew the house well from other visits, but when they arrived about 7.30, they were puzzled to find It In darkness.

Not even the porch sensor light was on. Neither could later recall seeing Lea's Volvo in the carport next to the door. They knocked. There was no answer. Despite the gloom, they could see a large "Do not disturb" sign.

It wasn't unusual for Lea to scrawl The troubled investigator possibly had hearing as well as stress problems. He wrote a report that said in part: "On 8497 the deceased's mother ELAINE KLEIN (sic) was spoken to in Melbourne by phone and she accepts the deceased's notes were written by her and that her daughter's death resulted from her illness and severe frustration over her marital circumstances." Mrs Keane had never seen the notes, let alone identified the writing, nor agreed to any suggestion her daughter suicided. A point the coroner could ponder before the inquest resumes in late June is that while there mightn't be many examples of Lea Crawford's handwritten capitals because she so rarely used them there will be plenty of examples of her husband's; he has written hundreds of dockets, order forms and addresses in his present business and in previous sales jobs. There are other things to think about. One is that Gordon Crawford did not call any member of his wife's family with news of her death.

The only reason the family found out on the night was that his mother (called in to help with the children) telephoned l.ea's sister Carmel, and so the bad news travelled back to Melbourne. Mrs Keane, not long widowed, was staying with her fifth daughter, Jennifer, in Ferntree Gully, when the call came after midnight, Victorian time. Julie had been visiting them that night, but had just got home to Dandenong when Jennifer called her with the bad news. She drove back to Ferntree Gully, grief-stricken and already suspicious. Mrs Keane called Crawford.

He told her (hat the last time he'd seen Lea was at 6.30 pm that night and that she'd been acting really "weird and She says he also told her contrary to his statements to the police that he'd got to Lea's house at "20 to 8" and had left the children "in the Julie took over the telephone. She called her daughter-in-law, Debbie, who said Lea had been in good spirits the night before when they'd discussed Debbie buying the piano. At 12.56 am, Victorian time, Julie rang Perth's central police station. She told the officer on duty she wanted official confirmation of her sister's death, that there was a history of domestic violence and that police shouldn't automatically assume suicide. The officer said he would speak to police attending the scene and call back.

An hour later, he did. He said the attending officer had told him he was already aware of a history, of violence but he thought there was'no suspicious circumstances. Asked why. he repeated a sentence that told Julie Phillips her warning about riot making assumptions had been ignored. "She could have gotten out of it at any time," the policeman said, meaning that Lea Crawford could have unwound herself frdm the looped rope and saved herself.

This, of course, pre-supposed she was both conscious and alone when the rope was put around her neck a supposition that totally ignored any more sinister possibility. In other words, what if she was already unconscious, or dead, when her head was put in the loop? JULIE Phillips flew to Perth three days later, and started asking questions. Two years and many thousands of dollars later, she and her sister Miranda are still asking, supported by their three sisters, brother and mother. Phillips has hired private detectives, scoured documents, traced and Interviewed dozens of people, and kept meticulous records of every relevant scrap of information. Nothing she's found has eased the fear that the police bungled the investigation so badly that the family will never know for sure how and why Lea died.

Worse, she claims, even after succeeding in having an inquest opened, she and her family have been "mocked and treated with contempt" by police attached to the coroner's office. A The family has gathered a lot of information, but of all of it, one anecdote haunts a listener. It concerns Morgan and Maddison, aged seven and five when their father took them to a dark, empty house to look for a mother they were never to see again. Next morning, when they were told mummy was Maddison cried. But Morgan, a bright and curious little boy, had a question about something he'd seen the night before.

"What about the Christmas tree, Daddy? What about the Christmas tree?" he asked over and over, Later, his aunts asked him what he meant. He said the tree had been left up since Christmas because they liked looking at it. But when they'd gone back to the house with their father that night, it was lying on the floor in its comer next to the piano. As if, his aunts concluded, someone had knocked it over in a struggle. i No one knows what happened to the Christmas tree.

Just as, perhaps, they will never know what happened to Lea Crawford. But her sisters and their mother will always believe that even if she did put her own neck in the noose, she'd died by degrees over 23 years, adjourned until April and resumes in June. And the second investigator, who took over the case the day after Lea Crawford's death, has ignored a summons to give evidence. The coroner has advised the first investigator to get independent legal advice, in case he's accused of bungling the investigation. This investigator's name has been suppressed on grounds he now does lop secret work, the nature of which is also hidden by the suppression order.

He might be anonymous, but he's not inquisitive, judging from the threadbare statement he tendered to the coroner. The investigator took at face value Crawford's story that he found the house empty and headed to the shed, which is so far from the house it has a separate driveway. Crawford told him he lifted the shed door, saw his wife's body hanging inside, closed the door and ushered the children all the way to the house and sat them in front of the television. Then he returned to take down the body and try resuscitation. In shielding the children so painstakingly from a distressing scene, Crawford showed none of the panic that might have prompted someone more impetuous to rush into the shed, yell at the children to sit in the car, and try immediately to save their mother's life.

Nothing contained in the investigator's statement, nor that of the investigator who look over the case later that week, shows any curiosity about testing Crawford's story. In most investigations, the devil is mostly in the detail; in this one the detail is mostly missing. When Crawford showed the ambulance officers to 'the shed, his wife's body was on a snooker table. A deep ligature mark was on her neck, indicating strangulation with a rope or cord. Hanging from the rafters was an orange nylon rope.

One officer was later to tell the coroner the body was still warm, and guessed she might have been dead perhaps only 15 minutes or so, but Gordon Crawford leaves the Coroners Court in Perth last month. tt In. Proud moment: The Crawfords notes and put them haphazardly on the front door, but this one was stuck down securely, with tape on each corner, on the glass panel next to the door. It was printed in big, neat letters. Crawford later told police the note wasn't there when he arrived a little later.

It has not been seen since. PAET2: DEATH GORDON Crawford's story strays from other people's recollections in some details and varies a little with each telling. This, experts say, is not unusual after a stressful experience. What is known is that Crawford called an ambulance at 8. 1 4 pm and that it arrived at 8.31pm.

No one else can verify what happened before that. There is probably a plausible reason why he didn't call the ambulance for quarter of an hour, but it wasn't recorded by any of the three policemen who eventually turned up. It's not clear why the local police called by the ambulance officers at 8.40 pm took 40 minutes to arrive to "secure the scene and wait for Nor is it clear why two young suburban constables would take so long to respond to a code 338 police shorthand for a "sudden death" unless they already unofficially "knew" it was just another suicide. And it's puzzling that the constables said afterwards that the coronial investigator (also a policeman) arrived long after them whereas the man himself insisted he got there at 9.25 pm, only minutes after them. If the uniformed police are right, the investigator was not there nearly as long as is claimed.

This would tally with the fact he barely asked a question, took a note or made a rudimentary search. He didn't even look in the house. Asked why not, he told a bemused coroner, "Mr Crawford stated he had locked the house and I didn't feel it was necessary or pertinent." Two years on, no one can be sure of anything, because as Gordon Crawford's barrister concedes at the bar table the police "Investigation" wasn't one. That is, the police filled out the obligatory forms for a suicide, that Is but did little else. Coincidentally, the first coronial investigator had his name suppressed at the inquest, which opened last September, was then he could not be sure.

LINGERING over the tangled, halting recollections of that night's half-forgotten events is the suspicion that a chain of assumptions was made from the start and that the chain began with Gordon Crawford. Perhaps innocently, but nonetheless unchallenged, he steers the ambulance officers towards the temptingly obvious assumption of suicide. And they, in turn, innocently steer the latecomers, the police. One ambulance officer told Constable John Bailey the dead woman was a It is not clear where this suggestion came from, but Crawford would have known it wasn't medically accurate. Constable Bailey tuld the inquest one ambulance officer told him the woman had hanged herself by putting the rope around her neck and "twisting it around and He accepted the explanation as fact.

Crawford claimed at the inquest that he'd been "vomiting" after giving mouth to mouth resuscitation. The ambulance officers remembered it differently: that he was "clearing his "trying to spit" and complaining of a bad taste in his mouth. Then there is the mystery of the "suicide At the first inquest hearing, Gordon Crawford suggested that one of the ambulance officers had been first to see cryptic messages written in large, neat capitals on the flaps of cardboard boxes sitting in the shed. Both officers rejected this, saying Crawford pointed out the messages first. One message reads: "NO MORE! ANYTHING.

NO MORE OF YOUR CONTEMPT, GORDON" and another "KIDS. I LOVE YOU TOO MUCH TO STAY. I HAVE TO MAKE THIS WORK." The investigator's attempt to identify who wrote the notes was simply to ask Gordon Crawford who said he recognised the writing as his estranged wife's. Case closed. Easy for a trained sleuth.

While the investigator and other police were happy to rely on a layman with a history of domestic violence to "identify" supposed suicide notes as his estranged wife's writing, authorities later decided that analysis by handwriting experts wasn't possible because the notes were in capital letters. The second coronial investigator decided that a lay person could identify handwritten capitals. Three days after Lea Crawford's death, he wrote in a statement that her sister Miranda Taylor had "recognised" the notes as Lea's handwriting. Miranda, however, insisted she hadn't said anything of the sort, and he was forced to change the and a man sue teared. technically, she owned half the house and half the company that ran the removal business, but forcing the issue was beyond her.

She had six children, no money, nowhere to go. It was cold comfort that the Mormons had excommunicated her husband. For a while, Lea tolerated her husband's interference and the humiliation of him living with) another woman nearby; it was the price of getting him to share the time and expense of raising the children. She told her sisters he bullied her and made sexual overtures to her vhen he visited. In the three years alter tne separation sne twice took i If Kl overdoses of prescription drugs.

These were, her sisters were to say later, classic "cries for help" rather than suicide attempts, Had Lea been willing to put up with this one-sided arrangement, it might have gone on for years. She told her sisters Crawford didn't want a divorce because he would have to pay out her half of the property and AAA 1 8.
Do a case review about Gordon Crawford
You can help Floodlit.org improve our database by reviewing this case and letting us know what we can change or add.
Mormon sex abuse map
The map below shows places where alleged or confirmed sex crimes by Mormon church members took place, where the accused lived, where they were arrested, and where they served prison time. Visit the FLOODLIT map.
Search LDS sexual abuse cases
Search FLOODLIT below or try an advanced search.