was a Mormon church member in Utah; abductor, with Wanda Barzee, of Elizabeth Smart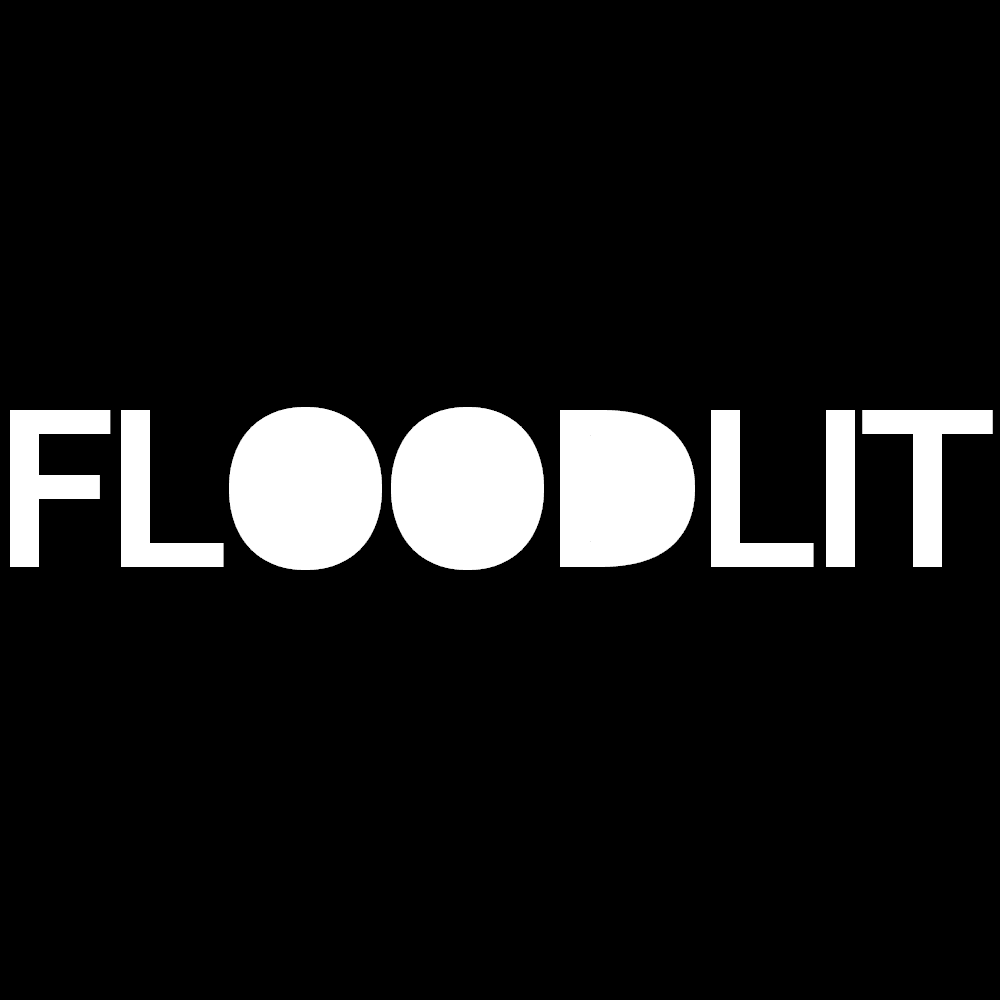 About
Brian
Mitchell
Brian Mitchell Mormon Sex Crime Case Summary
12/03/10 Utah
LDS Brian David Mitchell, the perpetrator who kidnapped Elizabeth Smart "was never
prosecuted for molesting his own children, or his three stepdaughters — Debbie Mitchell's
children from a prior marriage."
"Brian Mitchell filed for divorce from Debbie Mitchell, his second wife, in 1985. He would
later marry Wanda Barzee, his accomplice in the Smart kidnapping."
"Married to Brian David Mitchell for five years in the early 1980s, Debbie Mitchell sought
help from LDS Church leaders to try to escape an abusive marriage with the man who
would eventually be convicted of the 2002 kidnap and rape of 14-year-old Elizabeth Smart."
"You have closure when you get divorced. But with what he did to my children, because
nobody believed us, there was never closure," said Debbie Mitchell, 60. "When 1 wanted to
leave him, the bishops said, 'No, you need to work on your marriage.' 1 would go to church
with black eyes, and they'd ask me what 1 did to make him hit me."
"Debbie Mitchell has also written a book about her time with Brian Mitchell, titled No One
Would Listen. Not yet published, she said it has been used to help educate bishops in The
Church of Jesus Christ of Latter-day Saints on how to interact with members who report
domestic and sexual violence."
—
SALT LAKE CITY Oct. 1, 2009 — — Elizabeth Smart testified today she was raped "on a daily basis up to three or four times" by Brian David Mitchell, the homeless preacher who allegedly kidnapped Smart when she was 14 and held her captive for nine months.
Smart was never face to face in court with Mitchell, who was removed from the courtroom with his hands and feet shackled after he refused the judge's orders to stop singing a church hymn.
Smart, who is now 21, testified that on the first night she was taken from her home in 2002 she was guided on a three-mile hike to a canyon behind her home where Mitchell performed an impromptu wedding ceremony.
"He performed a ceremony to marry me to him and after that he proceeded to rape me," said Smart, clad in a white blouse and black pants.
Smart never became emotional during her two hours of testimony and remained poised, clenching her fists as she spoke.
Recent Stories from ABC News
Mitchell kept Smart from escaping by attaching chains around her ankles and tying them to nearby trees. He would wear the key to unlock the chains around his neck, said Smart.
When Mitchell's wife, Wanda Barzee, became jealous of his relationship with Smart, Mitchell organized a system where he would rotate between the two women, she testified.
"Wanda would get very upset with him," said Smart. "She'd say 'All you do is lust after her.'"
Smart said "There wasn't an actual 24-hour period he wasn't able to rape me."
There was at least one time when Smart was able to rebuff Mitchell. During a hike to get water from a stream, Smart said that Mitchell tried to convince her to have sex with him despite it being Wanda's turn.
"He said how much he needed me to have sex with him right then and there, and that Wanda would never know, she would understand and she would be OK, and it would be OK," said Smart, who testified that she had refused him sex.
Asked by U.S. Attorney for Utah Brett Tolman how it felt to say 'No' to Mitchell, Smart responded, 'Wonderful."
Lois and Ed Smart, Smart's parents, accompanied their daughter to court. Ed Smart visibly winced as his daughter described how she was treated during her captivity.
Smart also said that Mitchell had attempted to break into the home of another family who he knew had a young daughter, but stopped after entering the home and hearing a man snoring.
According to Smart, there was a week-long period when she was away from Mitchell after he got arrested for breaking into a church in San Diego. She did not explain and she wasn't asked why she did not flee during that period.
Recent Stories from ABC News
At another point, Mitchell and Smart came into contact with police at a Salt Lake City library. Smart testified that Mitchell had told the officers that she was wearing a face-covering burka for religious reasons and could not remove it when they asked her to do so.
Throughout her captivity, Smart said she was consistently given alcohol and drugs by Mitchell and was shown pornography.
Asked by Tolman to describe Mitchell in a few words, Smart responded, "Evil, wicked, manipulative, sneaky, selfish, greedy, not spiritual, not religious and not close to God."
Smart testified U.S. District Court in Salt Lake City as part of proceedings to determine Mitchell's mental competency to stand trial.
Smart was 14 when she was taken from her home at knife point. Today in court, Smart recalled the details of the night she was taken from her bedroom.
"A man broke into my house and held me at knife point and kidnapped me," said Smart.
According to Smart, Mitchell had whispered to her to stay quiet and that if she disobeyed he would kill her and her family.
Once they had left her home, Smart said Mitchell became worried the police would spot them and forced her to duck underneath a bush when a cop car drove past.
In the months following Smart's disappearance, her parents made multiple television appearances, pleading for their daughter's return. Hundreds of people scoured the region hunting for her.
Smart was found nine months later in March 2003 with Barzee and Mitchell, a self-proclaimed prophet who called himself "Emmanuel" and once had done work at Smart's home.
Both Barzee and Mitchell have been repeatedly declared mentally incompetent to stand trial for charges including kidnapping, sexual assault, burglary and conspiracy to commit kidnapping.
According to U.S. District Judge Dale Kimball, who determined Smart should be allowed to testify, Smart's inclusion in this latest review was necessary because Mitchell has refused to submit to any psychological evaluations or diagnostic tests, The Salt Lake Tribune reported.
For Smart's father, Ed Smart, there is no question about Mitchell's competency.
"He is the ultimate manipulator," Ed Smart told "Good Morning America." "He's manipulated the system to the nth degree. He is competent. He is a pedofile and he needs to be brought to trial.
"He hasn't been held accountable yet and I'm hopeful that this will really bring him to accountability," he said.
Elizabeth Smart Moving On, Still Remembers
Last year, Smart told "GMA" that her life was "great," but that she still feared her alleged kidnappers.
"I think that if they were to be released, I think they would come back and they would try to come back after me," she said. "And I don't think … that any child or any human should ever be in danger of having that happen again."
At the time, Smart expressed hesitation about testifying against the pair.
"I don't think I really want to, but I don't want them getting back out," she said. "I don't want them ever out because I really, really believe that they wouldn't stop."
"Debbie Mitchell, who volunteers at the Family History Library in Salt Lake City and calls
herself a dedicated LDS Church member, wishes church members would apologize for not
believing her story back in the 1980s."
"I haven't had one person in the clergy say, 'I'm really sorry that Brian fooled us. I wish I
would have been there for you,' " Debbie Mitchell said. "That would help."
—
Mitchell's ex-wife: Brian needs to acknowledge he abused us, too
By Melinda Rogers The Salt Lake Tribune Published May 25, 2011 2:32 pm
During Michell's trial, "Both Gayler and Heidi Woodridge, a stepdaughter from Mitchell's
second marriage to Debbie Woodridge, took the stand as rebuttal witnesses for the
prosecution. Each spoke of severe abuses they suffered during the time they lived with
Mitchell. Both said Mitchell was very controlling and they did not believe he was mentally ill
at the time…."
"Gayler said Mitchell always had to be touching Barzee or herself, as if to show his
dominance. Sometimes the touching was inappropriate, she said. But she was also afraid of
his wrath and didn't want to do anything to get him angry
Mitchell would expose Gayler to pornographic images and make her look at them."
"Woodridge lived with Mitchell from ages 9 to 12. One day while she was taking a bath, she
said she heard movement from behind a nearby linen closet. m"l turned around and
(Mitchell) was taking pictures of me while I was taking a bath," she said tearfully."
"The longest testimony of the day came from Daniel Peterson, a professor of religious
studies at BYU and an expert in religious texts. As for Mitchell's use of archaic language,
Peterson said every Mormon is taught to use reverent language in prayers and blessings.
Mainstream LDS Church members also believe they will be gods or goddesses one day.
Ideas of repentance and forgiveness mentioned by Mitchell also come from mainstream
LDS culture, the BYU professor testified."
"At times, Peterson's testimony sounded more like a lecture on religious studies than court
testimony to determine insanity, going over stories about Nephi and Noah.
Paul Mecham was Mitchell's LDS stake president in Salt Lake City when Mitchell was
married to Debbie Woodridge in the early to mid-80s."
"Mecham testified that his first impression of Mitchell was a clean-cut, soft-spoken, good-
looking man. But Mecham said he saw a very different person when confronted with
allegations of "improper behavior."
"The first sentence that included the word 'improper,' there was an explosion. This mild-
mannered young man stood, shouted and denied any, any, any improper action of any
kind," Mecham testified. "He then stormed out, and 1 have not seen him since."
"When Mecham later learned Mitchell had been granted a recommend to enter a Mormon
temple, the former stake president said he felt "dismay, almost unbelief." Outside the
courtroom, Mecham described Mitchell as a "master manipulator" who likely deceived his
church leaders to receive a recommend."
Stepdaughters provide emotional testimony of abuse by Brian David Mitchell
By Pat Reavy @DNewsCrimeTeam
Published: Dec. 3, 2010 7:00 a. m. Updated: Dec. 3, 2010 5:33 p.m
LDS Sex Abuse: FLOODLIT Reader Poll
The poll below is completely anonymous. We love hearing from you! View all polls results
Loading ...
Online sources
Online sources excerpts
Do a case review about Brian Mitchell
You can help Floodlit.org improve our database by reviewing this case and letting us know what we can change or add.
Mormon sex abuse map
The map below shows places where alleged or confirmed sex crimes by Mormon church members took place, where the accused lived, where they were arrested, and where they served prison time. Visit the FLOODLIT map.
Search LDS sexual abuse cases
Search FLOODLIT below or try an advanced search.