former Mormon bishop in Provo, Utah; allegedly avoided arrest warrant for sexual abuse by fleeing the US to Venezuela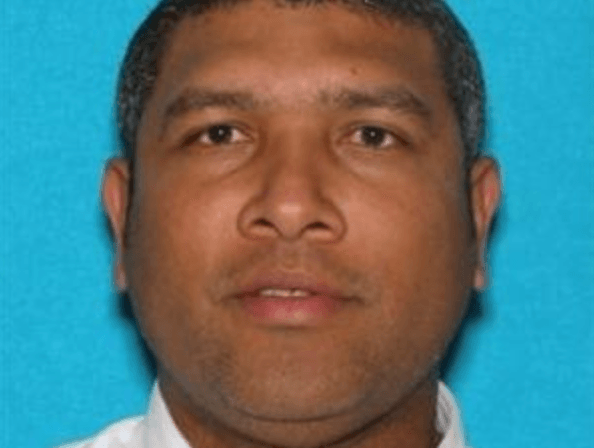 About
Eneudo
Petit
Eneudo Petit Mormon Sex Crime Case Summary
02/29/12 Provo, Utah
https://www.bishop-accountability.org/news2012/01_02/2012_02_20_Hudson_FormerProvo.htm
Former Provo LDS Bishop Avoids Arrest Warrant by Fleeing to Venezuela
By Don Hudson
ABC 4
February 20, 2012
http://www.abc4.com/content/news/state/story/eneudo-petit-catch-a-criminal-lds-bishop/_z5U5jBLakSCOl_-QH0WOg.cspx
"Eneudo Petit is wanted on sexual abuse charges by Utah County authorities
[with video]
PROVO, Utah (ABC 4 News) – Police say a man who was accused of sexual abuse in Utah County is avoiding the law in Venezuela.
Eneudo Petit was an LDS bishop when he was accused of sexual abuse of two minor girls who are related to him. ABC 4 News has obtained his graphic, seven page arrest warrant that details the charges and allegations. To learn even more about the situation we also spoke to police and to people who know the 39-year-old wanted man.
One of those we spoke to is Ryan Ostler of Springville. "People like this need to be caught and brought to justice and punished for the things that they do." Ostler knows Petit because he served with him as a counselor of an LDS ward in Provo. "People respect Bishop's and find it hard to believe that something this atrocious could be done by someone that everybody trusted." Ostler says he served with Petit for two years and shared a lot of experiences – including one situation that is eerily similar to what Petit is charged with today. "A young girl came into his office and said that her uncle was molesting her."
According to arrest warrant – the Utah County Attorney charged Petit with sodomy on a child and aggravated sexual abuse of a child. Police tell me when the charges came down – Petit fled first to Nogales, Arizona. They say that is where he then went into Mexico. And they add he eventually made his way to his native Venezuela.
Ostler is sad about the charges, but also says Petit needs to man up and deal with them. "Fleeing the country and getting away from it. That makes it difficult to believe one is innocent with that behavior." Ostler is also worried that there could be more victims or future victims if Petit isn't caught. "Its important that people know. Its important that people are aware."
Ostler says that Petit's wife and children still live in Provo. Police say they've actually spoken to Petit over the phone in Venezuela, but no word on when or if they'll be able to bring him back to Utah to face the charges."
LDS Sex Abuse: FLOODLIT Reader Poll
The poll below is completely anonymous. We love hearing from you!
Loading ...
Online sources
Online sources excerpts
Do a case review about Eneudo Petit
You can help Floodlit.org improve our database by reviewing this case and letting us know what we can change or add.
Mormon sex abuse map
The map below shows places where alleged or confirmed sex crimes by Mormon church members took place, where the accused lived, where they were arrested, and where they served prison time. Visit the FLOODLIT map.
Search LDS sexual abuse cases
Search FLOODLIT below or try an advanced search.