was a Mormon church member and scout leader in the Mesa, Arizona area; convicted of child sexual abuse and sentenced to prison in Arizona; spent approximately 14 years in prison; released in July 2020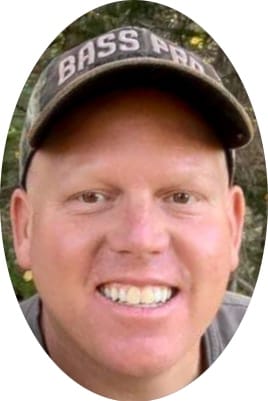 About
Chance
Ray
Latest update: 2023: released from prison as of 2020-07-30; lives in Arizona
born 1980

LDS mission: no

LDS temple marriage: unknown | Add info

Criminal case result:
Chance Ray Mormon Sex Crime Case Summary
From the East Valley Tribune on 2005-08-18:
"A Boy Scout leader in Mesa is in jail following allegations he sexually abused at least two boys. Chance Lee Ray, 25, was arrested last week and charged Tuesday with three counts of sexual conduct with a minor and one count of attempted sexual conduct with a minor.
He is being held without bond at a Maricopa County jail.
Detectives believe there might be other possible victims.
Jim Dolberg, a spokesman for the Boy Scouts of America's Grand Canyon Council, said Ray had been a Varsity Scout leader four years.
The Mormon congregation affiliated with the Mesa troop originally asked Ray to serve as a Scout leader. Once the congregation had made its recommendation, the scouting organization's criminal background check on Ray turned up nothing, Dolberg said.
The Church of Jesus Christ of Latter-day Saints declined comment on the details of the case. "Our hearts go out to the family in this case," said Arizona church spokesman Don Evans.
"When church leaders learned of these allegations, they encouraged the parents to report it to the proper authorities. The church is cooperating fully with the investigation."
Police said the 14-year-old victim told his parents last month that Ray had had sexual contact with him on multiple occasions over the past two years.
Ray tried to keep the boy quiet by telling him about an alleged instance in which a girl reported she had been sexually abused, police said. Ray told the victim that others "treated her differently" when they learned she had been molested.
When police questioned Ray on Aug. 5, he confessed to molesting the boy and acknowledged there was another victim. That victim confirmed Ray's statement, police said.
The Boy Scouts have a policy of "two-deep leadership," meaning two adults should always be present when working with minors. Dolberg had no immediate comment on what had happened with Ray.
Because of the second case, Mesa police officials said the department will request additional charges this week through the Maricopa County Attorney's Office.
Parents with children who had contact with Ray are asked to talk with them about possibly being inappropriately touched. If parents feel their children may have been victimized, they should call Mesa police at (480) 644-3076."
LDS Sex Abuse: FLOODLIT Reader Poll
The poll below is completely anonymous. We love hearing from you! View all polls results
Loading ...
Online sources
Online sources excerpts
Do a case review about Chance Ray
You can help Floodlit.org improve our database by reviewing this case and letting us know what we can change or add.
Mormon sex abuse map
The map below shows places where alleged or confirmed sex crimes by Mormon church members took place, where the accused lived, where they were arrested, and where they served prison time. Visit the FLOODLIT map.
Search LDS sexual abuse cases
Search FLOODLIT below or try an advanced search.