was an LDS church member and scout leader, with multiple charges of child sexual abuse over 6 years, convicted in the late 90s in Maryland, and is currently registered as a sex offender.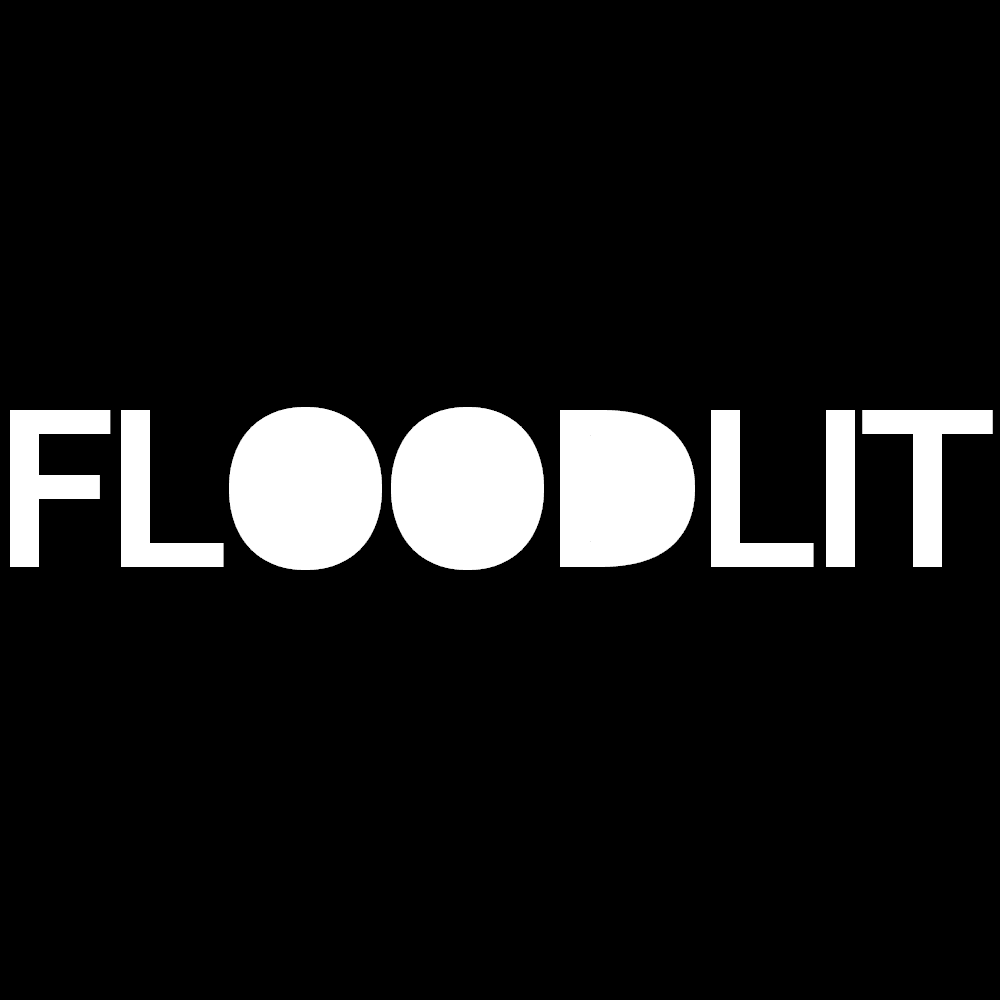 About
James
Schmidt
James Schmidt Mormon Sex Crime Case Summary
05/02/17 Boise, Idaho
LDS James Schmidt was Convicted of Lewd Conduct with a Minor in February, 1983 in
Idaho, and again in October, 1996 in Maryland. Accused of molesting scouts in the 1970's
and 1980's and on May 1st, 2017 another case was brought against the LDS Church and
the Boy Scouts of America due to Schmidt's sexual molestation of children.
—
The following is a history and timeline and the case allegations will follow:
Sex Offender Registry Details
Perpetrator: Schmidt, James – Mormon
Place: Caldwell, Nampa
Troop & Location: Troop 228 – Caldwell, Troop 200 – Wilder, Ore-lda Council 106
Years in BSA: Put in IV Files in 1983, Scouting from 1977-1983
Evidence of LDS Knowledge:
In the file there are letters of complaint about Schmidt going back to 1979 and on May 13,
1981 a letter from Rex J. Black, Council Executive to Paul ERNST BSA National states that
Rex "received a call from (REDACTED), a member of the LDS Nampa, Idaho, Stake
Presidency. He related that about four month earlier that Jim Schmidt was involved in
Homosexual activities. Jim has some mental and physical problems and has been in the
State Hospital quite a while; therefore no "church court" was held concerning
excommunication from the LDS Church, but he was asked to cease Scouting activities in
the Ward and Stake. Jim has become active in the district and in other units even though in
our conference of July 20.1979 he had agreed not to. Continuing with the telephone call
from (REDACTED) on May 12-President (REDACTED) related that he had a call from a
mother in one of the "non-LDS" units where Jim Schmidt had become associated. Jim had
been making homosexual advances with the youth there. I have discussed this with our
President, Roy Arnold, and feel that I should again meet with Jim and ask him to cease his
activities and present him with the enclosed letter. As indicated in the 1979 letter his first
reaction will be to fight legally, but I think I can calm him and void a public conflict. Sincerely
Rex J. Black Council Executive."
And another letter from BSA Rex Black dated February 25,1983 to their legal Counsel
"Dear Dave: Last week Jim Schmidt was arrested and charged with lewd conduct …The
police are stating that he will receive other charges dealing with other boys. There is
considerable adverse publicity locally. I'm getting some pressure stating that I was aware of
the situation for more than four years but I did nothing."
Timeline for James Philip Schmidt:
Born 1 1/24/1 944SSN Issued in Idaho
1960's through 1983
Lived and worked in the Caldwell-Nampa-Boise area.
Summer, 1977
Molested Scout at scout camp.
6/19/79
Mother of Scout reports abuse to Rex Black, Ore-lda Council Executive
7/20/79
Rex Black confronts Schmidt. Schmidt says accusations were two years ago and
that he did not do it. Schmidt agreed to stay away from camp, but wanted to
continue with his "own" unit.
9/18/79
Rex Black notifies Vern Dunn, associate director of BSAof the accusations made
toward Schmidt.
5/12/81
Rex Black was notified by the LDS Stake President, Jerry Hess, that Schmidt had
been involved in "homosexual" activities, but he did not want to remove him from
church because of his mental problems, and decided not to send Schmidt to "church
court". Conf 009213
5/12/81
Rex Black acknowledged that Schmidt was still active in scouting despite being told
to stay away in July, 1979.
7/2/81
Rex Black received the IV File record sheet from Paul Ernst, BSA Registration.
10/12/81
Rex Black received a second request for the form from Paul Ernst.
1 982 Schmidt was registered as Scouting Coordinator for Troop 228, Caldwell
Methodist Church. Conf 009202
2/18/82
Rex Black sent a letter to Paul Ernst requesting that Schmidt not be put in the IV
Files.
2/25/83
Schmidt arrested for lewd conduct with a boy on a Cub Scout camping trip.
3/17/83
Schmidt finally put in the IV Files.
6/1983
Received suspended sentence and sent to Maryland for treatment. (Idaho
Statesman)
10/7/1996
Convicted of Sex Abuse of a Minor in Maryland.
Current Registered Sex Offender.
JOHN DOE XX, JOHN DOE XXI, JOHN DOE XXII, SHANE JULIAN, and RILEY GILROY,
Plaintiffs, v. BOY SCOUTS OF AMERICA, a congressionally chartered corporation
authorized to do business in Idaho; CORPORATION OF THE PRESIDING
BISHOP OF THE CHURCH OF JESUS CHRIST OF LATTER-DAY SAINTS, a foreign
corporation sole registered to do business in Idaho; and CORPORATION OF THE
PRESIDENT OF THE CHURCH OF JESUS CHRIST OF LATTER-DAY SAINTS AND
SUCCESSORS, a foreign corporation registered to do business in Idaho,
Defendants.
ALLEGATIONS SPECIFIC TO PLAINTIFF SHANE JULIAN
27.
Plaintiff Shane Julian ("Julian") re-alleges and incorporates by reference paragraphs 1 -26.
28.
Julian was born in 1973.
29.
At all times relevant to this Complaint, Julian was a child involved in Cub Scouting, in a den
that, on information and belief, was sponsored or operated by the LDS Defendants Caldwell
Fourth Ward. Julian was under the care, custody, protection, and/or responsibility of each
Defendant during the time he was involved in Scouting.
30.
One of leaders of Julian's den was James Schmidt. In or around approximately 1982,
Schmidt sexually abused Julian at Schmidt's home by engaging in oral sex. Schmidt's
sexual abuse of Julian also included other acts of physical, sexual, and emotional abuse.
SCHMIDT-James Schmidt-Complaint Idaho. Case 1 :17-cv-00184 CWD.pdf
"For the second time in his life, Riley Gilroy is turning to the courts to right a wrong.
The first time was when he was 9 years old and his mother, a single parent in Caldwell,
thought he needed a male role model….
"Caldwell's Church of Jesus Christ of Latter-day Saints 4th Ward recommended the Boy
Scouts — Scouting has been a sanctioned LDS program for nearly 100 years, and the
church is Idaho's largest sponsor of it. Gilroy and his best friend joined the ward's Cub
Scout den in 1982." "That's where I met Jim Schmidt who, over a period of time, proceeded
to molest me and other Cub Scouts," Gilroy said."
''Gilroy, 44, now lives in Massachusetts. Earlier this year, he found out the Boy Scouts had
an "ineligible volunteer" file on Schmidt, part of a decades-old file system that tracks sexual misconduct and other transgressions."
"The Boy Scouts' paperwork on Schmidt's problems started in 1979 — three years before
Schmidt started sexually abusing Gilroy."
"The first entries are two handwritten statements from two Boy Scouts given to Ore-lda
Council Executive Rex J. Black in June 1979. An example: "The summer of 1977, when I
was twelve at Boy Scout camp … we slept in Jim Schmidt's tent. … Jim Schmidt tried to get
his hands down my pants. I knocked his hand away and rolled over. I was scared because
of this and because he said there was something out there. He said it was a wolverine but I
knew there were no wolverines around that area."
"Black took the 1979 complaints to Schmidt, who said he was innocent. Black then
instructed Schmidt to have an adult present when he doing Scouting activities.
In 1981 , a member of the LDS Nampa Stake Presidency called Black to say Schmidt was
involved in "homosexual activities" involving youth. Black told the Ore-lda Council president,
who gave Black a letter for Schmidt stating his registration with the Boy Scouts had been
suspended."
Black also sent a letter to the national office in Texas recounting what he had been told:
"Jim (Schmidt) has some mental and physical problems and has been in the State Hospital
quite a while; therefore, no 'church court' was held concerning excommunication from the
LDS Church, but he was asked to cease Scouting activities in the Ward and Stake."
"In early 1982, the same year Gilroy joined Cub Scouts, Black responded: "After careful
study, I do not feel that Jim Schmidt should be put on the confidential file. There is probably
no chance he that he will leave this council, and I'll watch for any wrongdoing here.""
One year later came Schmidt's arrest.
MAY 10, 2017 12:20 PM
'I felt betrayed.' Former Idaho Scouts speak about abuse they suffered as children BY
CYNTHIA SEWELL
—
07/21/85 Idaho
LDS James Schmidt allegedly abuses another child The "case was filed in 2013, in which
Schmidt is accused of abusing John Doe II according to the complaint. The Plaintiff stated
"1 am outraged that the BSA and the LDS church did nothing to prevent Mr. Schmidt from
raping me and the other boys."
"the men say the LDS Church knew that some of its Scoutmasters and troop leaders had
molested boys in the past and that it nevertheless continued to put boys in harm's way."
SCHMIDT-James Schmidt 3.pdf
"The LDS…. and the Boy Scouts failed to remove abusers from the organization or notify
police or parents, even after boys and their parents told them about cases of molestation or
rape."
In 1979 BSA "council Executive Rex Black first wrote national Scouting leaders about
Schmidt" but "according to the May 13, 1981 letter… Black feared a public spectacle and
had told Schmidt so in 1979, warning him a legal case would bring bad publicity to Schmidt
and to the Scouts."
LDS Sex Abuse: FLOODLIT Reader Poll
The poll below is completely anonymous. We love hearing from you! View all polls results
Loading ...
Do a case review about James Schmidt
You can help Floodlit.org improve our database by reviewing this case and letting us know what we can change or add.
Mormon sex abuse map
The map below shows places where alleged or confirmed sex crimes by Mormon church members took place, where the accused lived, where they were arrested, and where they served prison time. Visit the FLOODLIT map.
Search LDS sexual abuse cases
Search FLOODLIT below or try an advanced search.