was a Mormon church member and BYU student; accused of sexually abusing young girls and attempting to solicit sex from a teen online; sentenced to jail time and probation; 2023: registered sex offender living in Bremerton, Washington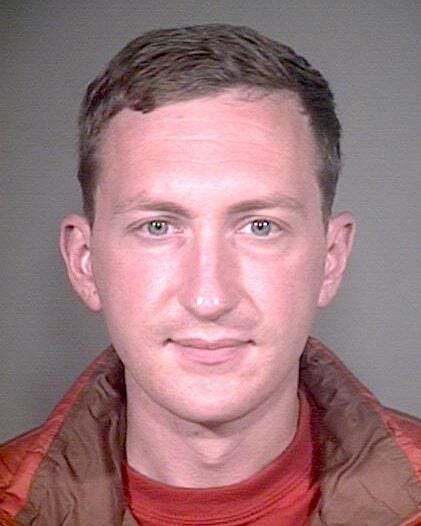 About
Nicholas
Lewis
Nicholas Lewis Mormon Sex Crime Case Summary
"PROVO — A former BYU student accused of sexually abusing young girls and attempting to solicit sex from a teen online has been sentenced to jail time and probation.
Nicholas Randy Lewis, 25, was sentenced to concurrent sentences in three separate cases Friday, putting him in jail for 102 days once credit is applied for time served, according to court records.
Upon his release, Lewis must complete four years of probation, which includes registering as a sex offender, completing any ordered treatment, and submitting to random searches of his "communication devices."
A petition circulating on Change.org called the sentence an example of "Utah judges taking sexual violence lightly," calling for the sentencing judge, 4th District Judge Darold McDade, to be removed from the bench. The author of the petition, who claims to be a former college roommate of Lewis, declined to comment Tuesday.
McDade's 4th District colleague, Judge Thomas Low, made national headlines when he called a former LDS bishop convicted of rape "an extraordinarily good man" at sentencing.
Lewis, of Provo, was arrested in December after police say he spent more than six months chatting online with an undercover officer who he believed was a 13-year-old girl, including sending explicit photos and asking for sex. He later asked the online contact for information about other young girls he could chat with, according to police.
According to a police affidavit, Lewis told the fictional teen during those conversations that he "has just always liked young girls." Police said Lewis "bragged" about previous sexual encounters with children.
After his arrest in December, Lewis told police that for 10 to 15 years he had "continually sexually abused and fantasized about sexually abusing young female girls," including family members, according to a probable cause statement.
Lewis told police he had sexually abused numerous children and young female relatives younger than 6 years old.
"(Lewis) liked this age because he thought if they were younger than 5 or 6, then they would not remember what was happening," according to the probable cause statement.
In addition to seven felony charges filed in December — one second-degree felony and six third-degree felonies — in connection to the online chats, Lewis was charged in January with aggravated sexual abuse of a child, a first-degree felony carrying a potential prison sentence of 15 years to life.
In that case, Lewis was accused of sexually abusing a 6- or 7-year-old relative during a sleepover in December 2016.
Lewis was charged in a third case in April with aggravated sexual abuse of a child, a first-degree felony, and sexual abuse of a child, a second-degree felony. In that case, Lewis was accused of sexually abusing an 8-year-old girl sleeping over at his house between April and June 2008.
Lewis accepted a plea deal in May, admitting in the first case to enticing a minor over the internet, a second-degree felony, and dealing in materials harmful to a minor, a third-degree felony; admitting in the second case to attempted aggravated sexual abuse of a child, a first-degree felony; and admitting in the third case to attempted aggravated sexual abuse of a child, a first-degree felony, while the second-degree felony charge was dismissed.
In exchange for Lewis' plea, prosecutors agreed that sentences in the three cases would run concurrently."
LDS Sex Abuse: FLOODLIT Reader Poll
The poll below is completely anonymous. We love hearing from you! View all polls results
Loading ...
Online sources
Online sources excerpts
Do a case review about Nicholas Lewis
You can help Floodlit.org improve our database by reviewing this case and letting us know what we can change or add.
Mormon sex abuse map
The map below shows places where alleged or confirmed sex crimes by Mormon church members took place, where the accused lived, where they were arrested, and where they served prison time. Visit the FLOODLIT map.
Search LDS sexual abuse cases
Search FLOODLIT below or try an advanced search.