was an LDS church member in or near Grace, Idaho; allegedly had sexual relations with his underage victim while his family was at church; in April 2023, accepted a plea deal to two felony counts of rape; in June 2023, was sentenced to 8 to 18 years in prison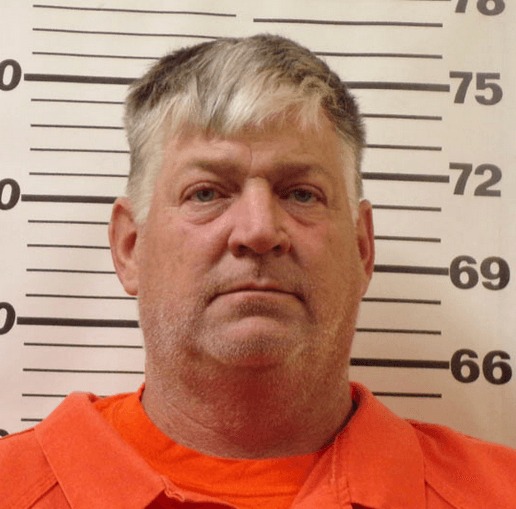 Wade Schvaneveldt Case Summary
Wade Schvaneveldt was a Mormon church member in Idaho who raped his underage victim multiple times, including while his family was attending a local LDS church.
From the Cache Valley Daily on 2023-04-14:
"SODA SPRINGS — A former girl's high school basketball coach in Soda Springs and Preston has accepted a plea deal to two counts of rape.
According to court documents, Wade Lee Schvaneveldt, 52, appeared in a Caribou County court Friday morning. He pleaded guilty to two of the original 20 counts of rape. In exchange, all additional charges in Caribou County were dismissed.
Schvaneveldt was originally arrested in September following a months-long investigation into reports he had been sexually involved with at least one of his former student-athletes. The victim told investigators about the sexual relationship between her and Schvaneveldt. She said he began calling and texting her when she was 14 and they later had a sexual relationship when she was 16.
During a preliminary hearing, she said that she and Schvaneveldt had sex at least 20 times before she turned 18.
While awaiting trial, Schvaneveldt requested and received permission to travel out of state in April. However, he was arrested in Franklin County prior to his planned trip on charges out of Ada County. Because the sexual relationship began in Boise during a basketball tournament, he was charged with two additional counts of rape in Ada County.
Court documents show, as a stipulation included in the plea agreement, Schvaneveldt will be required to provide the victim with a "written, public apology."
The agreement also states the defense and prosecution are free to argue an "appropriate" sentence at the sentencing hearing, scheduled for June 23. Each of the rape charges carries a potential maximum sentence of life in prison."
—
From East Idaho News on 2023-06-24:
"SODA SPRINGS — A former Soda Springs High School girls basketball coach will be imprisoned for at least eight years.
Wade Lee Schvaneveldt, 53, received his sentence from District Judge Mitchell Brown during a hearing Friday after pleading guilty to two counts of rape. The pleas were part of an agreement that included the dismissal of an additional 18 rape charges.
Before Brown ordered Schvaneveldt to spend a minimum of eight years in prison — up to 18 years — he addressed the victim. He commended and applauded the strength, courage and commitment it took for her to file the charges and see those charges through to the sentencing. Brown then addressed the thought that other victims of Schvaneveldt's actions could exist but have too much fear to come forward.
"One thing I do know — once is too many," Brown said. "This is not a mistake. This is a systematic course of conduct."
Schvaneveldt was arrested in September following investigation by the Caribou County Sheriff's Office.
According to the victim, she and Schvaneveldt began a sexual relationship on Feb. 19, 2014, when she was just 16. But years before that, she said her then-teacher and basketball coach began grooming her — when she was as young as 14.
The two carried on a sexual relationship until she was 19 and a friend finally convinced her that the relationship was not what she believed it to be.
Speaking during the hearing Friday, the victim once again laid out what happened.
She said Schvaneveldt began talking to her, comforting her and testing her boundaries when she was a freshman.
"You took the most innocent parts of me and used them for your own personal enjoyment," she said. "You took so much from me."
The victim described spending the majority of her time in high school worried about hiding her secret relationship, and said that caused her to miss out on many of the experiences she now hears others talk about.
When she finally did break free from the spell of her former coach and teacher, she said he tried to convince her not to take her allegations to the police.
Caribou County Prosecutor Douglas Wood said he went as far as to threaten self-harm.
The victim described Schvaneveldt asking continuously, "what can I do? what can I do?" to keep her from reporting the crime to police.
But, she said, she knew she had to report what had happened. She said she never consider his crimes a mistake, as he has described them.
"You are a child predator, and you're getting what you deserve," she said. "I did this for me. I did it for everybody who needed it."
The beginning of the hearing was delayed for nearly an hour after defense attorney Allen Browning requested a continuance in order for Schvaneveldt to complete a court-ordered psychosexual evaluation and polygraph test.
Brown ordered both evaluation at the change of plea hearing in April, but, according to Browning, miscommunications and issues with Schvaneveldt rape charges in Ada County rendered him unable to complete the evaluations in time.
After consideration, and speaking with the company that conducts those evaluations as well as the victim, Brown decided to continue on with the scheduled sentencing hearing.
Given the opportunity to provide mitigating information, Browning pointed to the eight letters received by the court on Schvaneveldt's behalf. The attorney called Schvaneveldt a good, "civic-minded" citizen.
Browning said Schvaneveldt is not a criminal, just a person who made a poor choice — to have sex with a girl only a few months shy of her 18th birthday.
Browning went on to say that the two charges Schvaneveldt pleaded guilty to were just before the victim's birthday, and insisted that the court could not take the other 18 charges into account during sentencing.
Brown cut the attorney off to inform him that it was the judge's duty to take all things into account, and that he would be doing so.
Browning finished saying that, according to the criminal level of supervision inventory (LSI) — a survey done to determine, among other things, a convict's chances of re-offending — Schvaneveldt was a good candidate for probation.
Browning said that Schvaneveldt showed a lower likelihood of recidivism than anyone he had ever seen before. In fact, Browning said, for people like Schvaneveldt prison would lead to a higher chance of recidivism than probation or a rider.
Wood disagreed with nearly every claim Browning made.
During his statement, the prosecutor addressed the position Schvaneveldt held when he committed the crimes.
"We trust these coaches and teachers with our most precious commodity — our children," Wood said.
He said Schvaneveldt used his position of authority to exploit his teenage student-athletes's trust, using "every manipulation tactic in the book."
At one point, Wood played a pair of recordings. One of the recordings was a conversation between Schvaneveldt and a witness, who asked Schvaneveldt if he expected the witness to keep the crimes a secret.
In the other recording, between Schvaneveldt and the victim, Wood pointed to the fact that Schvaneveldt insisted that there were two people there — "we made mistakes," Schvaneveldt can be heard saying.
"I don't have any confidence that it won't happen again," Wood said.
Wood concluded, saying the many people affected by the crime — the victim, Schvaneveldt's ex-wife and children — will suffer a lifelong impact.
The prosecutor grew emotional when describing the victim's decision to follow a career path in education. He said that she wants to be a support system for those who suffer through the same things she has.
Given an opportunity to speak on his own behalf, Schvaneveldt did so briefly.
"My actions have caused pain on so many people," he said, before apologizing to those people.
After hearing arguments from both sides, the judge read a short portion of a letter he received from Schvaneveldt's ex-wife. He focused on her choice to refer to Schvaneveldt's actions as "deviant behavior."
Brown acknowledged the "immeasurable natural consequences" Schvaneveldt suffered — the loss of his family, home and all material possession, which he gave to his wife after the divorce.
He acknowledged that, for much of his life, Schvaneveldt was an "upstanding" member of the community.
But that neither "shielded" or "immunized" him from the "societal consequences" of his "deviant behavior" and "selfish desires."
Brown said Schvaneveldt used his prestige and power as a coach and teacher to groom a young girl for rape.
Brown determined that an "appropriate" "societal response" was a prison sentence of eight to 18 years with credit for 79 days time served. Brown also ordered Schvaneveldt to pay a $1,500 fine and $100 to Idaho State Police for the collection of DNA and thumbprints.
The judge also agreed to open a 90-day window for the victim to file for restitution.
When Schvaneveldt is released or paroled, he will be required to register as a sex offender."
Support FLOODLIT.org's mission to raise awareness about sexual abuse in the Mormon church. Any amount is welcome. We are funded by you.
One-time donation
Monthly donation
Mormon sex abuse database
Mormon sex crimes map
Places where accused LDS church members lived, committed sex crimes, were arrested, or served prison time.