was a Mormon church member in St. George, Utah; pleaded guilty in 2010 to two second degree felony counts of child sex exploitation; sentenced to two consecutive terms of 1 to 15 years in prison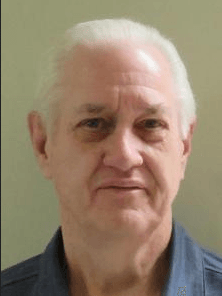 AKA Jack E. Bowers
released from prison; 2021: living in northern Utah; 2023: registered sex offender in Kearns, Utah
Victims:Add info
Marriage:

1969

Bowers's father, Thomas Lavoy Esplin, was an LDS bishop, stake president, mission president, temple president and stake patriarch.
Personal information sources
Jack Bowers Case Summary
Bowers was married in the St. George Utah LDS temple in 1969. He worked for Kennecott Copper for many years.
Bowers served for a time as a boy scout leader in his local LDS church.
In 2010, Bowers was charged with 10 second degree felony counts of sex exploitation of a minor.
He pleaded guilty to two of those counts.
On 2010-08-20, Bowers was sentenced to two consecutive terms of 1 to 15 years in the Utah State Prison.
Letters to the judge obtained by FLOODLIT (thanks to your donations) speak of Bowers having a sexual "addiction" or "sickness."
Bowers's ex-wife (divorced in 2010) wrote to the judge on his behalf, stating that he was "a kind and gentle man" who had "problems with pornography."
In 2011, Bowers's brother, Steven Lynn Bowers, was convicted of securities fraud in Utah.
Support FLOODLIT.org's mission to raise awareness about sexual abuse in the Mormon church. Any amount is welcome. We are funded by you.
One-time donation
Monthly donation
Mormon sex abuse database
Mormon sex crimes map
Places where accused LDS church members lived, committed sex crimes, were arrested, or served prison time.