former Mormon bishop and stake high council member in Utah; in 2019, was caught taking photos of a young woman in a dressing room in Tennessee; pleaded guilty in November 2019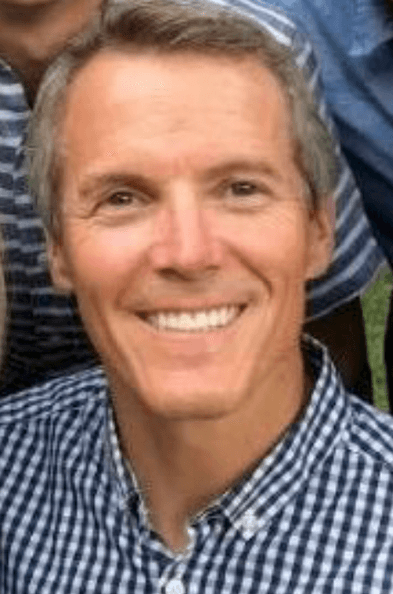 About
Steven
Murdock
Steven Murdock Mormon Sex Crime Case Summary
Floodlit's sources indicate that while Murdock was serving as an LDS bishop in Utah, he sexual harassed multiple women in his ward. Allegedly, Murdock's stake president, Scott Buie, covered up the allegations against Murdock. Also after Murdock was caught in Tennessee, his new stake president allegedly placed a higher priority on getting him back to church over the safety of the members.
As of 2019, Murdock was a stake high council member in a Holladay, Utah LDS stake (Salt Lake Olympus). From 2013 to 2017, he was the bishop of the Olympus 8th Ward in the Salt Lake City area.
He was caught in Nashville, Tennessee in August 2019, secretly taking photos of a young woman in a dressing room at Opry Mills Mall.
He pleaded guilty in November 2019.
—
from FOX 17 Nashville on 2019-08-19:
"NASHVILLE, Tenn. (WZTV) — FOX 17 News has learned the man Metro Police say took photos of a woman in an Opry Mills dressing room is a prominent leader with the Church of Jesus Christ of Latter-Day Saints.
Stephen Murdock posted bail after his arrest last Tuesday after police say he took photos of a woman at H&M.
Murdock's wife also tried to get the victim not to call police, according to an affidavit.
Murdock is a high councilor with the LDS Church, FOX 17 News has confirmed.
FOX 17 News' sister station in sister station in Salt Lake City caught up with some of his fellow parishioners, who want to keep their identity a secret.
"It's just disappointing to see that um, especially someone in that position isn't meeting that same position themselves," a parishioner said.
Murdock is from Holiday, Utah, a suburb of Salt Lake City, and was visiting Nashville when the incident occurred.
The victim, Alondra Alcala, said she never thought a night of shopping at Opry Mills Mall would lead to a total violation of her privacy.
"I thought it was a joke," Alcala said. "I thought it was a prank, I thought somebody was just messing with me."
Around 6 p.m. Tuesday, Alcala says she took five or six items into the H&M dressing room to try on. That's where a man who Alcala says looked like an employee directed her to a specific room.
"From there, I undressed from the waist down, and I looked up and in the corner of the dressing room at the top, there was a camera phone, an iPhone, pointing down at me, so I obviously knew I was being recorded, I freaked out, I froze," Alcala said.
She said she quickly sprung into action, moving to the next changing room over, where she says she found the same man who had directed her earlier.
"Unfortunately, I felt disgusted with myself. I felt like what did I do wrong, what if I wouldn't have done this, or wouldn't have worn this," Alcala said. "I did feel violated, I felt gross, why is this happening to me?"
Alcala said she also told someone sitting in the waiting area to call 911.
"I was kind of cornering him, kind of grabbing his arms, and I did watch him delete photos of me on his phone. Thankfully I was able to slap it out of his hand and take it and run out."
Once police arrived, 55-year-old Steven Murdock was arrested.
According to an affidavit, Murdock's wife asked Alcala to not call police.
"It can happen to anyone. Anyone can be a victim of this, men, women, children, anybody. I would just say be alert, be aware of your surroundings, and don't be afraid to speak up, because this sort of stuff is real," Alcala said.
FOX 17 News reached out to H&M's headquarters for comment. They responded with the following statement:
"The safety and wellbeing of our customers is our first priority. We are cooperating with the local authorities as this remains an ongoing investigation.""
—
from Mormon Stories on 2019-08-22:
"The following report comes from personal interviews with over 20 individuals who have personal relationships with Steven Murdock, either as friends, co-workers, neighbors, or ward/stake members.
[…]
The basic facts of the initial story (as best as I can gather them) are the following:
8/13/19 – Steven Murdock and his wife, Amy, were at an H&M store at Opry Mills Mall in Nashville, TN.
A woman named Alondra Alcala was guided by Steven Murdock (posing as an employee?) into a dressing room to try some clothes on. As Alcala began undressing, she noticed an iPhone pointing down at her from the top of the dressing room (held by Murdock).
Alcala immediately moved to the stall that Murdock was in, noticed him trying to delete the photos from his phone, then slapped the phone out of his hand, grabbed it, and ran to store security with the phone. By her account, "I was kind of cornering him, kind of grabbing his arms, and I did watch him delete photos of me on his phone. Thankfully I was able to slap it out of his hand and take it and run out."
According to an affidavit, Murdock's wife, Amy, asked Alcala to not call police, and suggested that things be settled without police involvement.
Once police arrived, Murdock was arrested. He posted bail after his arrest.
[…]
I have now directly communicated with over 20 individuals who know Steven and Amy Murdock personally, and the details that have been reported to me include the following:
Several reported that Steven Murdock has long been known for giving "long hugs," making inappropriate sexual comments, and displaying "grooming behaviors" at work, with friends, and at church.
It has been reported to me that Steven Murdock had at least one 1+ year extramarital affair BEFORE he was called as a Mormon bishop of the Olympus 8th Ward – by someone with firsthand knowledge of the relationship.
[…]
Steven Murdock reportedly has a long history of sexually harassing and at times groping women in the workplace.
Through a number of sources, I have been provided with the names of several victims who claim that Murdock harassed and/or groped them in the workplace, some of which have now confirmed these facts to me directly.
From one source: "Every work party he would hug, rub on my breasts and touch my behind. Every damn time! He ended up crossing the line more than once with other women. It was crazy how Amy (his wife) would just sit and watch. It finally came to the point where I would avoid him at all costs."
It has been reported to me that Steven has a "type" – described as women who are short, very thin, "pretty," and are in their early twenties.
According to reports, whenever Steven was confronted about his sexual behaviors as a "faithful, married Mormon man," he would assure his friends and co-workers that Amy Murdock (Steven's wife) had full knowledge of his past indiscretions, and that Amy "was fine with his behaviors."
I have communicated with at least one ward member under Bishop Murdock who reported receiving long, unwanted, non-consensual hugs from him as bishop. This person also indicated that Bishop Murdock felt it important to tell her her multiple times (both while her husband was present, and while she was alone with Bishop Murdock) that he (Bishop Murdock) and his wife Amy had a "healthy sex life," which felt like an inappropriate disclosure to she and her husband given the context, and his particular "grooming" style.
Another member reported to me that Bishop Murdock would stare inappropriately at her chest, and send her inappropriate texts that her husband also felt were strange and inappropriate.
I just got off the phone with one of Bishop Steven Murdock's final workplace victims (a recent college graduate at the time in her early 20's). She reported to me that while Steven was serving as bishop:
Bishop Steven Murdock would try to keep her after hours to work alone with her.
Bishop Steven Murdock would use his position/title as a Mormon bishop to shame her about her private life, and to wield undue influence over her as someone who was raised Mormon, all while continually trying to instigate sexual conversations in the workplace.
Bishop Steven Murdock would show her pictures of himself without a shirt on.
Bishop Steven Murdock would stroke her legs under the table during business meetings.
When considering Bishop Steven Murdock's time alone with young girls in the bishop's office, the victim wondered, "I can only imagine the things he talked about with girls, or the way he tried to touch them."
In summary, this interviewee, along with several interviewees that I've now communicated with directly, report feeling harassed and terrorized by Bishop Steven Murdock.
In March, 2017 – One of Bishop Murdock's victims filed a formal report about his harassment, which led to Bishop Steven Murdock being terminated from his job with NFP .
Concerned about Murdock's access to youth and young women, it has now been confirmed to me that THREE SEPARATE FAITHFUL LDS CHURCH MEMBERS promptly reported Steven Murdock's firing and details of the harassment to President Scott Buie. Nonetheless, and totally inexplicably, Bishop Murdock was retained by President Buie as a Mormon bishop for five additional months after his firing.
August, 2017: Approximately 5 months later, Bishop Murdock was finally released by President Scott Buie (after approximately 4 years of service – even though Mormon bishops normally serve for 5 years). Again, inexplicably, President Scott Buie called Steven Murdock into the Salt Lake Olympus Stake high council – a position of even broader influence – where he served for another 2 years. Ironically, part of Murdock's responsibility as a Stake High Councilor was to participate in disciplinary councils of adults in his stake who were accused of marital infidelity and/or sex outside of marriage.
Side Notes
Bishop Murdock was replaced by Bishop Trent Murray, who remains as bishop of the Olympus 8th Ward.
November, 2017: President Scott Buie was released as Stake President, and replaced with President Keith White.
August 13, 2019: Steven Murdock was charged with voyeurism in Nashville, as a result of his secretly taking photos of Alondra Alcala while she was undressing in a mall dressing room.
August 14, 2019: News reports began emerging about Steven's arrest.
August 16, 2019: I posted the news story of Steven's arrest on Facebook. The story went viral on Facebook within the Utah/Mormon community.
August 17, 2019: Fox 13 News of Utah reported on the story.
August 18, 2019: Steven Murdock was released from his calling.
Comments from ward/stake members who were present during the announcements of Steven Murdock's release:
"He was released today. But we were asked to give a vote of thanks to a "great man." I did not raise my hand because 'what in the actual hell?' (Not his ward)"
"The current stake president asked his ward today to forgive him and talked about repentance."
"The stake president stood up, got teary and announced that Steven Murdock has been released and then asked for a show of support for his service, him and his family by raising our hands. I had just planned just to keep my hand down and say nothing. But tying support for his family in with support for his service!?! Of course we support the family! But why not just announce his release? It hurt."
One interviewee noted that Steven Murdock has a personal relationship with Mormon prophet and president Russell M. Nelson and President Nelson's daughter, Marjorie Nelson Lowder – and wondered if this relationship had anything to do with the church's treatment of Murdock..
I have just been informed by another source that Steven was recently fired from yet another company …. in addition to his termination from NFP a few years back. The source related that Steven was not terminated most recently for sexual harassment, but clearly indicated (based on Steven's worplace behavior) that he would not be surprised at all that Steven had a history of sexual harassment."
—
from WKRN on 2019-11-04:
"Murdock will be put under supervised probation and complete 48 hours of community service. He will also undergo counseling and is not allowed to have a cell phone. He must also stay away from the victim and Opry Mills Mall.
If Murdock complies, the unlawful photography charge – a misdemeanor – will not go on his record."
—
Crime information:
Source: DAVIDSON COUNTY MUNICIPAL COURT (Tennessee)
Crime description: Photography- Unlawful
Crime Location: Davidson, TN
Crime Type: Misdemeanor
Offense Code: 39-13-605*1
Degree Of Offense: misdemeanor- class a
Arrest Date: Aug 13, 2019
Disposition: pend
Warrant: Gs897061
arrest district: hermitage
arrest number: 190027752
complaint number: 20190604103
warrant type: state
court date: 09/06/2019
receive date: 09/10/2019
LDS Sex Abuse: FLOODLIT Reader Poll
The poll below is completely anonymous. We love hearing from you! View all polls results
Loading ...
Online sources
Online sources excerpts
Do a case review about Steven Murdock
You can help Floodlit.org improve our database by reviewing this case and letting us know what we can change or add.
Mormon sex abuse map
The map below shows places where alleged or confirmed sex crimes by Mormon church members took place, where the accused lived, where they were arrested, and where they served prison time. Visit the FLOODLIT map.
Search LDS sexual abuse cases
Search FLOODLIT below or try an advanced search.