former Mormon bishop in Utah; sentenced to prison in 2017 for first-degree felony attempted aggravated child sexual abuse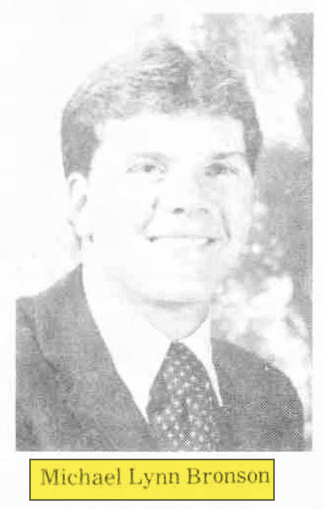 About
Michael
Bronson
born 1964
alias(es): Mike Bronson

LDS mission: yes - 1982-1984 Honduras Tegucigalpa

LDS temple marriage: yes 1985 Provo

Criminal case result:
Michael Bronson Mormon Sex Crime Case Summary
Bronson, who was a Mormon bishop in Vineyard, Utah at one time, was sentenced in 2017 to prison for sexually abusing a child. He admitted to inappropriately touching a 14-year-old girl with whom he occupied a special position of trust.
Also in 2017, Bronson's wife filed for divorce.
Bronson attended BYU in the early 1980s and served a full-time Mormon mission to Honduras from 1982 to 1984.
As of 2023, Bronson is out on parole and lives in Orem, Utah.
FLOODLIT has obtained court documents in this case thanks to your donations.
A police probable cause statement from January 2017 in Bronson's case reads in part:
"PROBABLE CAUSE STATEMENT: [Officer name] of the Utah State Bureau of Investigations, having probable cause to believe that the defendant committed the above- listed offenses, submitted the following evidence in support of the filing of this Information:
On January 15, 2017, the defendant dropped off the victim, a child under the age of 14, at her home. The victim had been visiting the defendant at his home in Orem, Utah. The defendant occupied a position of special trust in relation to victim. That relationship is indicated in discovery but not listed here to protect the privacy of the victim. After the defendant left the victim's home, the victim disclosed to her mother that the defendant had touched her inappropriately. The mother contacted police who coordinated a forensic interview at a Children's Justice Center. At the Children's Justice Center, the child disclosed that the defendant had touched her vagina on at least two occasions: once at his home in Orem, and once on the drive back to her home in Tooele.
Police interviewed the defendant and he admitted to inappropriately touching the victim."
—
from KSL on 2018-06-26:
"DRAPER — As planning for Fourth of July and Pioneer Day celebrations are underway, one choir kicked off the festivities early, performing in a place you may not expect: the Utah State Prison.
"A lot of what I was involved with, I was very selfish," said Michael Bronson of his conviction. He's been an inmate and Oquirrh Facility Choir member for about a year now. "It's a great opportunity for us," he said about the choir.
Monday's concert performance was made up of patriotic and pioneer tunes.
The audience was made up mostly of volunteers at the prison.
"This is the seventh one that we've enjoyed because we've been volunteering at the prison a long time. It is the highlight of our Fourth of July, patriotic celebration," said volunteer Marsha Green.
(Photo: Caitlin Burchill, KSL TV)
(Photo: Caitlin Burchill, KSL TV)
"The possibility of the hard feelings they may have towards the government and towards the justice system or whatever, here they are being patriotic," added her husband Bruce Green, a former LDS bishop at the prison.
The concert gives purpose to those convicted of a crime.
"We sing songs that give them something to think about besides what's going on," said Tamie Foote, choir director for more than four years now.
And, it gives them a chance thank those who have faith in their future.
(Photo: Steve Breinholt, KSL TV)
(Photo: Steve Breinholt, KSL TV)
"We kind of find the chapel is an oasis for us. They help us. They give us a lot of hope," said Bronson, of the volunteers.
Audience members said it's also a chance to thank the inmates they say have impacted them so much.
"The biggest thing I have learned is to take nothing for granted," said Foote.
Bruce Green asked inmates who were service members to stand up for a round of applause, after the inmates asked for veteran audience members to do the same.
The music brought people of all backgrounds together at a concert showcasing the spirit of America."
LDS Sex Abuse: FLOODLIT Reader Poll
The poll below is completely anonymous. We love hearing from you! View all polls results
Loading ...
Do a case review about Michael Bronson
You can help Floodlit.org improve our database by reviewing this case and letting us know what we can change or add.
Mormon sex abuse map
The map below shows places where alleged or confirmed sex crimes by Mormon church members took place, where the accused lived, where they were arrested, and where they served prison time. Visit the FLOODLIT map.
Search LDS sexual abuse cases
Search FLOODLIT below or try an advanced search.