was a Mormon church branch president and dentist in Woodland, California; accused by 27 former female patients of touching them inappropriately in office visits; found guilty in 2009 of 11 felony counts and one misdemeanor count of sexual battery for sexual abuse of several of his female patients; sentenced to six years in California state prison; required to register for life as a sex offender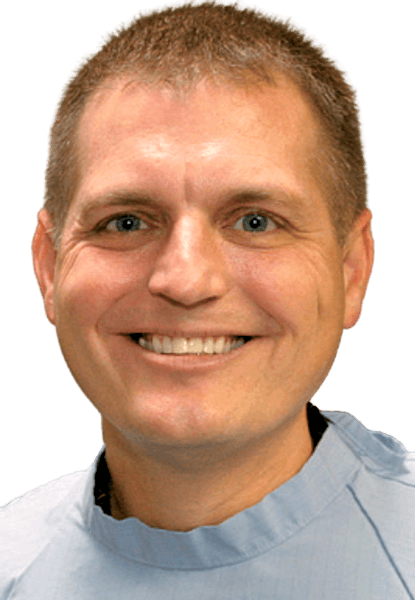 About
Mark
Anderson
Latest update: 2018: out of prison
born 1959
alias(es): Dr. Anderson; Dr. Mark Anderson, DDS; Mark K. Anderson

LDS mission: unknown | Add info

LDS temple marriage: unknown | Add info

Criminal case result:
Mark Anderson Mormon Sex Crime Case Summary
Mark Anderson was a branch president of the Spanish speaking branch in the Woodland California Stake (previously known as Davis Stake).
At the time of his arrest in the late 2000s, Anderson was active and serving as a stake clerk or stake high council member.
The Dental Board of California suspended Anderson's dentistry license in 2007, after he was accused of inappropriate conduct. The first patient to come forward contacted authorities in September 2007. Eventually, 26 women told similar stories to Woodland police.
Anderson's dental business partner was Bill Marble, the then-current stake president.
Anderson was found guilty of sexually abusing several of his dental patients.
Women who testified at trial described Anderson reaching into their bras and making comments about their breasts.
Anderson defended his actions by saying the touching was treatment for a painful jaw condition called temporomandibular joint disorder (TMJ).
In October 2007, Anderson was indicted by a grand jury on 20 felony counts and one misdemeanor count of sexual battery based on the testimony of 14 women.
FLOODLIT.org appreciates your donations which have enabled us to research and report on Mark Anderson's case.
Mark Anderson Mormon sex abuse details
On the 27th of August, 2007, a 28-year-old female patient of Dr. Anderson's was reclining in his dentist's chair. She had made an appointment to be fitted for a mouthpiece that would hopefully stop the damage her nocturnal teeth grinding was causing. Dr. Anderson briefly massaged her neck, jaw line and upper chest before asking her, "Hey, did you get a breast augmentation?"
Somewhat surprised at the question, the woman answered that she had, indeed had some implants put in.
Mark Anderson replied, "They did a good job," as he reached into her shirt and fondled her breasts for a few moments before slipping his hand under her bra and playing with her nipples.
Mark Anderson Mormon abuse case: conviction details
Anderson was convicted on March 10, 2009 by a jury of 11 counts of felony sexual battery and 1 misdemeanor.
Mark Anderson sex crime case: sentencing details
Anderson was sentenced on April 24, 2009 to six years in prison.
He was released three years later.
He is a registered sex offender that does not have his photo or address listed on https://www.meganslaw.ca.gov/ because of a loop hole, only law enforcement have access to that information.
LDS Sex Abuse: FLOODLIT Reader Poll
The poll below is completely anonymous. We love hearing from you! View all polls results
Loading ...
Online sources
Online sources excerpts
Videos: Mark Anderson Mormon sex crime case
Video title:

Dentist Apologizes To Victim In Call

Video description:

Mark Anderson, a Woodland dentist convicted of sexual battery, apologized to one of his victims.
Do a case review about Mark Anderson
You can help Floodlit.org improve our database by reviewing this case and letting us know what we can change or add.
Mormon sex abuse map
The map below shows places where alleged or confirmed sex crimes by Mormon church members took place, where the accused lived, where they were arrested, and where they served prison time. Visit the FLOODLIT map.
Search LDS sexual abuse cases
Search FLOODLIT below or try an advanced search.