was a Mormon church member and funeral director in Utah; accused of sex crimes; pleaded guilty; sentenced in August 2019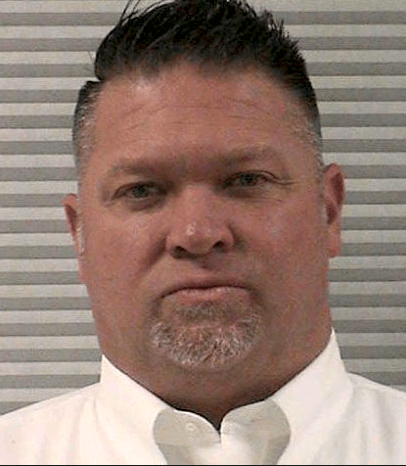 About
Lonnie
Nyman
Lonnie Nyman Mormon Sex Crime Case Summary
Lonnie Nyman was a Mormon church member and funeral director in Utah. He pleaded guilty to sex crimes.
—
from the Utah Statesman on 2018-10-31:
"USU Police warn students about man police describe as a "threat" to campus
Alison Berg
on October 31, 2018 at 12:44 pm
Utah State University Police are asking students and faculty to call 911 if they see Lonnie Kent Nyman, who police said is a "threat to the campus community."
Nyman, 44, was arrested Tuesday and let out on bail for "dealing harmful materials," "seducing and luring a minor by internet," "obstructing justice, "sexual exploitation of a minor" and "witness tampering," four are felonies and one is a Class A Misdemeanor.
USU spokesman Tim Vitale said Nyman has "personal ties to a student on campus," but did not elaborate on the details of those ties.
Court documents state Nyman messaged a child on the LGBT dating app "Grindr," though he knew the child's age. During their conversation, Nyman sent the minor three pictures of his penis and a video of two adults engaging in sexual acts. The child also sent Nyman three sexually explicit images, the documents state.
After a series of messages were sent between the two, Nyman proposed a meeting to engage in sexual activities. The child originally agreed, but felt uncomfortable when the two met up and did not engage in the sexual acts, the documents state.
On or about April 10, Nyman's wife found images of the minor on his iPad, and a week later, she gave the iPad to law enforcement. On April 24, Nyman told the child to lie to police and tell them "all we did was visit."
The Utah Attorney General's Office filed charges against Nyman in First District Court on Tuesday.
Police warned students in a Code Blue alert not to approach Nyman.
This story will be updated as more information becomes available."
—
Allegedly, Nyman's wife discovered that he was arranging to have sex with a minor boy using the app Grindr. She contacted her attorney, who contacted the police. When police came to the house with a search warrant to retrieve the videos, the attorney reportedly told them her client would not be providing the identity of the minor, that Nyman's wife had already told her LDS bishop and officers could obtain that information from the bishop.
Nyman and his wife divorced.
LDS Sex Abuse: FLOODLIT Reader Poll
The poll below is completely anonymous. We love hearing from you! View all polls results
Loading ...
Online sources
Online sources excerpts
Do a case review about Lonnie Nyman
You can help Floodlit.org improve our database by reviewing this case and letting us know what we can change or add.
Mormon sex abuse map
The map below shows places where alleged or confirmed sex crimes by Mormon church members took place, where the accused lived, where they were arrested, and where they served prison time. Visit the FLOODLIT map.
Search LDS sexual abuse cases
Search FLOODLIT below or try an advanced search.