was a Mormon church member in Saratoga Springs, Utah; found guilty of a sex crime; registered sex offender in Utah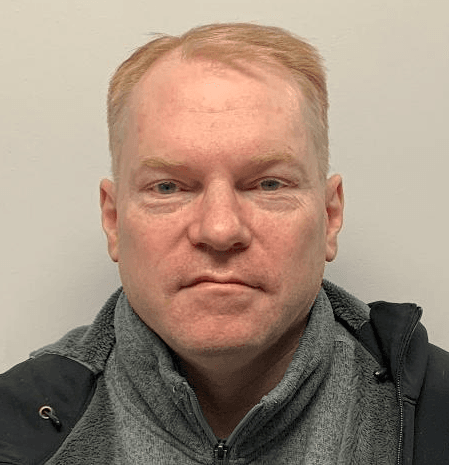 About
Patrick
Fox
Latest update: 2023: registered sex offender in Utah; lives in Saratoga Springs, UT
born 1972
alias(es): Pat Fox

LDS mission: unknown | Add info

LDS temple marriage: unknown | Add info

Criminal case result:
Ties to LDS leaders/power: father Phil Fox (Phillip Lee Fox) was a Mormon mission president (Milwaukee, Wisconsin 1989-91), LDS stake president, and a temple sealer in the San Antonio Texas and Mesa Arizona temples
Patrick Fox Mormon Sex Crime Case Summary
Patrick Fox was an LDS church member in Utah who was convicted of a sex crime.
"I'm so disgusted by this horrible person" – an anonymous contributor to this article who knew Fox.
Fox attended Utah Valley State College (UVSC, now Utah Valley University or UVU). He was a student there when he got married on 1996-12-27.
He was an LDS young men's leader in approximately 2017 and worked with children between the ages of 8 and 16 years old during that time.
LDS Sex Abuse: FLOODLIT Reader Poll
The poll below is completely anonymous. We love hearing from you! View all polls results
Loading ...
Online sources
Online sources excerpts
SARATOGA SPRINGS — A man who claimed he was collecting images of young girls to use to catfish other people on social media has been arrested and accused of possessing child pornography.

Patrick Brady Fox, 39, of Saratoga Springs, was booked into the Utah County Jail on Thursday for investigation of three counts of sexual exploitation of a minor.

The investigation began in December when the National Center for Missing and Exploited Children received information that possible child pornography involving children between the ages of 6 and 8 was being uploaded to an Instagram account, according to police booking affidavit.

After tracking down the house where the images were allegedly being uploaded, police served a search warrant on Fox's home on Thursday.

When interviewed by police, Fox admitted that he had an Instagram account in which he posed as a 15-year-old girl, the affidavit states.

Patrick confirmed that he has used Instagram to 'catfish' people online, pretending to be a young female. He stated that he has downloaded hundreds of images of young girls that could be perceived as underage, however (he) stated that he got the images from 'reputable porn (sites)' so they could not (have) been under 18-years old," according to the affidavit.

Catfishing is when someone creates a fictitious persona online or on social media and typically targets a victim for financial gain or tries to compromise the victim or intentionally upset them.

Investigators did a quick search of Fox's computer and found pornographic images of young girls who appeared to be between the ages of 14 and 16, the affidavit says.

back to online sources list
Do a case review about Patrick Fox
You can help Floodlit.org improve our database by reviewing this case and letting us know what we can change or add.
Mormon sex abuse map
The map below shows places where alleged or confirmed sex crimes by Mormon church members took place, where the accused lived, where they were arrested, and where they served prison time. Visit the FLOODLIT map.
Search LDS sexual abuse cases
Search FLOODLIT below or try an advanced search.