was a Mormon bishop and stake high council member in California / Arizona; pleaded guilty in 2017 to a felony charge of sexual abuse; died in December 2017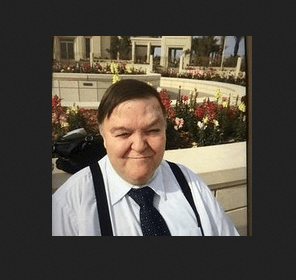 AKA Donnie Boring, Donny Boring
died in December 2017
Victims:Add info

Born: 1950




Died: 2017



Mission: United States - Northern California 1969-1971
Marriage:

1973
Donnie Boring Case Summary
Donnie Boring was a Mormon bishop in at least 2002-2005 in the Needles Ward in the Lake Havasu Arizona stake of the LDS church.
Needles, California is within an hour drive from Lake Havasu City, Arizona.
He was also a stake high councilman, stake missionary, temple worker and seminary teacher.
Pleaded guilty of child sexual abuse in 2017, died in Dec 2017.
If you knew him, please let us know. You can also leave an anonymous tip. Thank you for helping FLOODLIT improve our database.
Support FLOODLIT.org's mission to raise awareness about sexual abuse in the Mormon church. Any amount is welcome. We are funded by you.
One-time donation
Monthly donation
Mormon sex abuse database
Mormon sex crimes map
Places where accused LDS church members lived, committed sex crimes, were arrested, or served prison time.