was an LDS church member in California; was charged with sexual abuse of two underage boys (ages 14 and 15); convicted in 2011, sentenced to five years in prison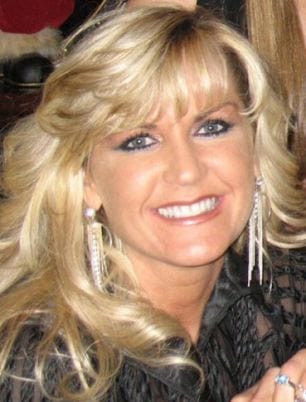 Christine Hubbs Case Summary
In 2009 in California, Christine Hubbs was charged with 67 counts related to child sexual abuse.
Hubbs was a married LDS church member and had children.
In 2011, Hubbs was convicted and sentenced to five years in prison.
In 2013, Hubbs violated parole.
—
From the Pleasanton Weekly on August 12, 2010:
"A woman arrested last Thursday for having sex with two boys is expected to enter a plea Monday in Alameda County Superior Court in Pleasanton on 67 felony charges.
Christine Shreeve Hubbs, 42, a Livermore mother, is being held in Santa Rita Jail on $4.3 million bail. She is accused of sexual assaults on two boys which police said began in December 2008 and continued since then, police said.
She began making advances on one of the boys when he was 14 and dating her daughter, also 14, officials said.
The charges include counts of oral copulation, lewd acts on a child, and exhibition of lewd material to a minor.
Hubbs allegedly sent messages and nude pictures of herself to the boys from her cell phone. After contacting the victims, she would then allegedly drive them in her black 2006 Hummer H2 to different locations in Livermore and have sex with them, police said.
She also faces charges of contributing to the delinquency of a minor; police allege she let a group of boys shoot a plastic pellet gun from her car, Livermore police Lt. Matt Sarsfield said. Court records show Hubbs drove boys, ages 9-14 around Livermore on June 29, hitting speeds of up to 60 mph. The boys shot Airsoft guns — purchased for them by Hubbs — and hit a youngster on a bicycle, according to court records, which also say Hubbs did nothing to stop them.
That information came to police attention while investigating the alleged sexual assaults by Hubbs. No one was seriously injured by the plastic pellets, and Sarsfield said none of the boys in the car has come forward as a victim in the sexual assault case.
Support FLOODLIT.org's mission to raise awareness about sexual abuse in the Mormon church. Any amount is welcome. We are funded by you.
One-time donation
Monthly donation
Mormon sex abuse database
Mormon sex crimes map
Places where accused LDS church members lived, committed sex crimes, were arrested, or served prison time.